Firm is conducting feasilbility studies on setting up units in 40 countries, will take final call based on global fallout of trade spat.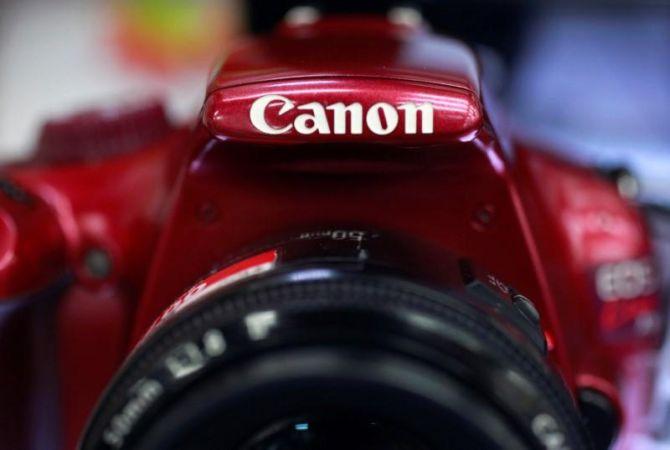 Canon, the global seller of imaging and optical products, says it is conducting feasibility studies across 40 countries, including India, to set up manufacturing plants.
The spur for this is the escalating US-China trade war.
"We are (getting) ready to come up with new factories in some countries because US-China relations might affect (global) production or business. We always need to be prepared," Kazutada Kobayashi, advisory director and president of Canon India, tells Business Standard.
This study is being conducted from its Tokyo headquarters.
Being checked are the fundamentals of production, including infrastructure, labour quality, convenience and material supply.
"The timing of establishing new factories cannot be ascertained and is very unforeseeable.
"Any emerging thing may happen or there may be any new domain we may step in," Kobayashi says.
He said most of the shortlisted countries are in Southeast and West Asia, South America and Africa.
"It will be across the world. Otherwise, there is no meaning to hedge risk if you concentrate on one geography," he says.
The US and China have imposed additional tariffs on each other's export.
Asked if Canon is prepared to shift its production lines in the wake of this and further developments, he says, "Printers and copiers are being produced in China, Thailand and Philippines.
"So, if we face difficulties in China, we can produce the same models in the other two countries - that is how we can hedge the risk. We are still watching the situation."
Apart from four plants in China, Canon has production facilities in over 20 other countries.
Despite the current economic slowdown in this country, Canon India is expecting its annual growth to be between 10.1 and 19.9 per cent. Last year's was 16 per cent.
"I am not confident to reach 20 per cent growth but am confident to reach 10 per cent," Kobayashi says on the range.
He disclosed the Indian entity had seen double-digit growth in the first half of the year but the festive season would be key in clocking the final ate.
"During Onam, we had mixed business. The money is there but whether the consumer will spend it or not is the question."
Photograph: Yuriko Nakao/Reuters