Trade sanctions on Russia by Europe and the US offer an opportunity for India, but the devaluation of the rouble may play spoilsport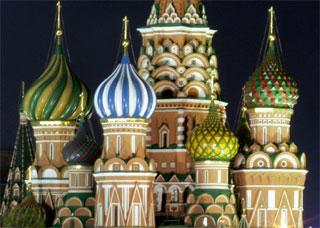 A team of Russia's phyto-sanitary watchdog, Rosselkhoznador, was in India in October and November, visiting dairy plants across the country. These were units that had shown interest in exporting to Russia, Belarus and Kazakhstan.
One news report, quoting trade sources, said the inspectors were satisfied with the manufacturing processes of the dairies, and orders are likely to be placed soon. As reported in this paper, Amul is currently in talks with Galactika of Russia for exporting milk, cheese and other dairy products.
Russia is being talked of as the next big business opportunity for India. The United States and Europe have imposed trade restrictions on the country, thanks to its military campaign in Ukraine, which has caused a shortage of several essential commodities.
Russia's annual dairy products requirement is estimated at above 5 billion tonnes. Almost half of it was imported — the European Union exported dairy products worth $3 billion to Russia in 2013.
After the sanctions, this is the gap Indian dairies want to fill. Not just milk products, Russia has thrown open its market for buffalo meat from India. For the record, India is the largest exporter of buffalo meat in the world. All told, the country spends roughly $40 billion in a year to import food items from Western countries.
Trade between the two counties is low, with India accounting for only a small fraction of Russia's total imports of $318 billion. India's exports to Russia went up marginally from $1.7 billion in 2010-11 to $2.1 billion in 2013-14, with pharmaceutical products, electrical machinery and equipment and parts, iron and steel being the top export items. Russia's exports to India, during the period, too increased marginally from $3.6 billion to $3.9 billion. It exports commodities like pearls, mineral fuels, copper and fertilisers to India.
Counting on diamonds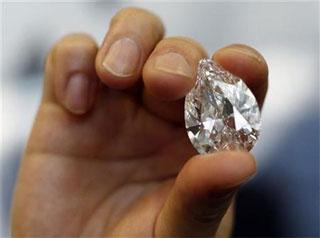 While the opportunity to expand India's exports surely exists, Russia faces another crisis which has crimped its ability to pay for imports. For major oil producing countries such as Russia, the consequences of a collapse in crude prices has proved catastrophic.
The Russian government largely depends on elevated commodity prices to fund its expenditure: hydrocarbons account for over half the government's budget and two-thirds of its exports. The $40 fall in crude prices over the past few months has wreaked havoc on government finances.
But this might help in one sector: diamonds. Russia would be keen to push exports, which would help it earn more and more foreign exchange. Leveraging the situation, Prime Minister Narendra Modi convinced Russia to sell rough diamonds directly to India during President Vladimir Putin's visit to New Delhi earlier this month. Russia's state-run diamond monopoly, Alrosa, signed a dozen deals to increase rough diamond deliveries to India.
For quite some time now, India, especially the province of Gujarat, has been the biggest centre for diamond polishing. But the country faces a supply constraint from its traditional source, Africa, because Chinese polishers have taken stakes in mines there and have started to corner a large chunk of the output. This is where Russia, which has emerged as the largest source of rough diamonds in the world, fits in. Modi also told Putin during the visit that Russia will remain India's top defence supplier. The two sides signed billions of dollars of deals in nuclear power, oil and defence.
Crisis of confidence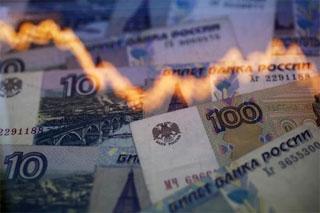 But a third crisis unfolded recently, which has further muddied the pitch. The slide of the Russian economy, which began with the imposition of sanctions by the US and Europe and was magnified by falling oil prices, gave rise to concerns about the repayment of $614 billion in external debt owned by the country's banks and other companies.
It culminated in a crisis of confidence with risk-averse investors doubting the country's growth prospects, fleeing, causing the rouble to crash.
The rouble slumped to 80 to a dollar in mid-December from around 30 in the first half of the year, but thereafter strengthened to 52 largely due to government intervention. The Russian central bank's decision to up interest rates to 17 per cent from 10.5 per cent to stem capital outflows is bound to impact growth, further deteriorating the country's growth prospects.
With the crisis in Russia spilling over to other emerging economies, asset classes across emerging economies such as Venezuela, Thailand and Brazil have been hit hard. There were concerns of a re-enactment of the crisis of 1997, which began with foreign investors exiting all emerging markets, causing their currencies to crash. But according to analysts this time around, other emerging economies may be better positioned to deal with the consequences of capital outflows.
While there is the opportunity to deepen trade relations, the collapse of the rouble, although it seems to have stabilised for now, is likely to hit exporters. According to Ajay Sahai, director general and CEO of the Federation of Indian Export Organisations, "The sharp fluctuation in the rouble will impact Indian exports as their landed costs will increase making them less competitive."
According to news reports, exporters of coffee, grapes and gherkins have postponed their consignments. Such measures are an outcome of the prevailing uncertainty about payments and uncertain economic climate. Exports of guar gum have already fallen by a third over the past few months.
Gaining currency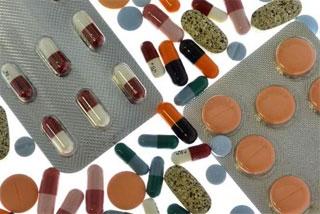 Pharmaceutical exports, which account for a fourth of India's exports to Russia, have also been hit hard by the collapse of the rouble, with some analysts suggesting that they have already fallen by 18 per cent in the current financial year as against the same period last year.
Pharmaceutical companies have limited capacity to raise prices to counter the sharp depreciation of the rouble. According to analysts, roughly half of the Russian pharmaceutical market is under price control which implies that companies have little pricing power.
In products where firms have pricing power, analysts believe that because of the slowdown of the economy and the likely competition from Russian pharmaceutical companies, Indian companies are unlikely to raise prices. This suggests lower dollar realisations for the exports which will impact their profitability.
Further, to minimise their foreign exchange losses, rather than transferring their revenues back, companies are currently accumulating their rouble revenues, waiting for the currency to stabilise. But, according to industry players, this is a temporary phenomenon, one that they will be able to tide over.
A possible solution to help exporters, during this period of extreme volatility, according to Sahai, is to "put in place a rupee-rouble agreement similar to the one in place with Iran. Under such an agreement, banks in both countries can accumulate their claims against each other which would then be settled in rupees." Analysts believe that such an agreement is likely to help exporters till the currency stabilises.
Defence and energy cooperation
Russia is one of the largest suppliers of arms to India.
Russia and India engaged in developing the BrahMos Missile System, the Fifth Generation Fighter Aircraft and the Multi Transport Aircraft, as well as the licensed production in India of SU-30 aircraft and T-90 tanks.
Russia is also developing two energy units of the nuclear power plant, Kudankulam.
ONGC Videsh has invested over $5 billion in two major oil and gas projects — Sakhalin-1 and Imperial Energy Limited (Tomsk)
Essar Oil has signed a deal with Russia's Rosneft to import 10 million tonnes of crude oil for 10 years
Top exports
Pharmaceutical products
Electrical machinery and equipment
Iron and steel
Top imports
Natural or cultured pearls
Mineral fuels and oils
Fertilisers
Copper
Iron and steel
Nickel