'GIFT City is now on a growth trajectory,' says Tapan Ray, MD and group CEO, GIFT City, 'The time has come for the GIFT City to take the big leap and emerge as the next financial hub of Asia.'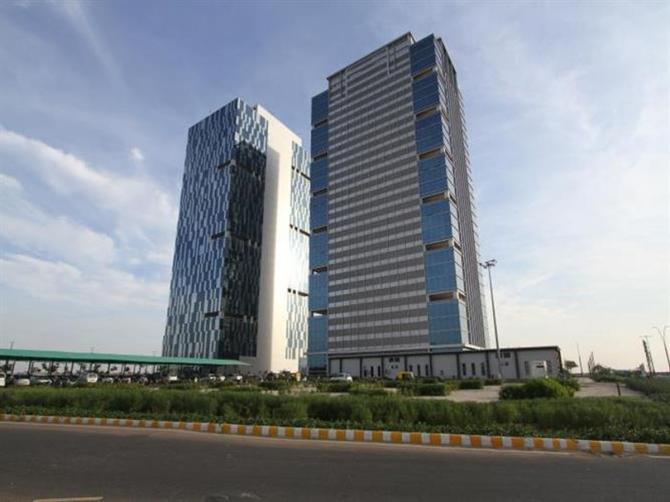 Brexit, China's crackdown and Singapore's saturation have weakened the outlook for the great global financial hubs of London, Hong Kong and Singapore. Can India's first international financial services centre (IFSC) at Gujarat International Finance Tec (GIFT) City fill the breach?
Recent history points to multiple challenges but those responsible for managing it suggest it is on the cusp of faster growth.
"The current geopolitical challenges cou­ld well work in favour of the GIFT City in attracting more foreign financial institutions," says Kaku Nakhate, president and India country head, Bank of America, the first foreign bank to set up a centre at the GIFT City in 2019.
So far, the gains have been modest. For a project that began in 2007 as a 50:50 joint venture by the Gujarat government with IL&FS, the infrastructure financing behemoth that is now in deep crisis, the going has been slow.
But like much else in India, GIFT City was the victim of the snail-paced bureaucracy. Financial services SEZs received "in principle" approval only in 2011, while GIFT City was approved in December of that year.
After that, the Gujarat government allotted land, and work on developing a futuristic smart city started.
Operating guidelines were issued in 2015, about a year after Narendra Modi came to power at the Centre, and the 2016 Union Budget announced tax concessions for units in IFSC.
By 2018-19, financial services exports from GIFT City's IFSC accounted for 11 per cent of India's financial services exports, momentum that has continued for the first three quarters of 2019-20.
Of the 11 million sq ft development rights allotted, two million sq ft (seven buildings) in the domestic tariff area and one million in the IFSC have been developed. Another two million sq ft is under construction and six million (15 buildings) sq ft is under planning. Twenty-two residential blocks are already occupied.
A school, a five-star hotel and a club house are already operational. To ensure that GIFT City does not became a real estate play, the ownership of the land remains with the state government.
Last month, the Gujarat government bought out the troubled IL&FS' 50 per cent stake, which opens a door for the entry of new strategic partners. The appointment of former company affairs secretary Injeti Srinivas as chairman of the GIFT City's IFSC earlier last month is widely regarded as a move towards accelerating developments.
"GIFT City is now on a growth trajectory," said Tapan Ray, MD and group CEO, GIFT City. But, he added, "The time has come for the GIFT City to take the big leap and emerge as the next financial hub of Asia."
Regulation would be a key issue. Right now, the financial services sector has to decipher rules and regulations from four different regulatory bodies: The Reserve Bank of India (RBI), Securities and Exchange Board of India, Insurance Regulatory and Development Authority and the Pension Fund Regulatory and Development Authority.
In January 2017, then RBI governor Urjit Patel had proposed a unified regulator for GIFT City.
"The role of the new unified regulator will be very important. It should follow international standards and norms, and avoid the traditional rule-based approach," said Nakhate. Indeed, in December 2018, the Baba Kalyani committee to study India's SEZ policy had recommended separate rules and procedures for manufacturing and service SEZs.
Certain operational procedures also need to be streamlined. At present, it takes 24 hours to clear a debit or credit. As a financial market expert operating in the IFSC pointed out, dollar clearing — that is, clearing on a realtime basis — will generate more business. A proposal to this effect has been pending with the RBI for some years now.
This apart, it may be necessary for the Centre to take a stake in the GIFT City to provide a counter-party security for foreign investors.
Nakhate has also suggested that the GIFT City should map measures taken by the world's top 10 IFSCs to attract institutional investors and then work towards building a macro-framework.
This is the time for India to think big and develop India's IFSC on the lines of Singapore, she says. English law and affiliation with Singapore's arbitration centre have the potential to make GIFT IFSC a key global hub for financial institutions.
In line with the proposed international bullion exchange, allowing trading in other commodities like coal would give GIFT City operations a further boost, as would aircraft-leasing services. The potential is clearly huge.
The challenge for GIFT City's IFSC would be to overcome the traditional Indian weaknesses of slow or unpredictable policymaking.