iPhone, which accounts for just 3% of sales in India's 100 million-plus annual smartphone market, plans to partner an existing player.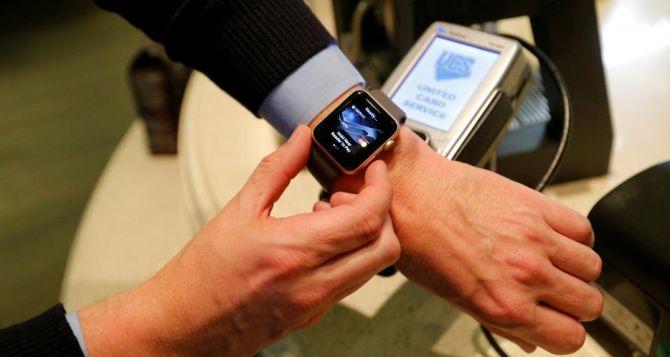 Apple has become the latest global technology behemoth to show interest in India's fast-growing mobile payments space as the country is attempting to become a 'cashless economy'.
With a focus on mobile payments, the sector has already seen the entry of Google, while Facebook and its subsidiary WhatsApp are in advanced stages of building their own solutions. Chinese giant Alibaba also enjoys a huge presence through Paytm, the country's largest digital payments provider.
Tencent, too, is looking for avenues for investments.
In an interview with Economic Times, Apple's senior vice-president for Internet Software and Services, Eddy Cue, said the company was looking to bring its Apple Pay solution to India.
He said rather than building from scratch, the company would look to partner with existing players such as Paytm, a name which Cue mentioned in his conversation with ET.
Apple launched Apple Pay in the US in 2014 and quickly became the most widely-accepted mobile payments provider in the country.
The company, using its might, was able to partner with all leading credit card and point of sale (PoS) providers in the country. Apple controls over 35 per cent of the US smartphone market.
India challenge
However, unlike in the United States, the company's iPhone accounts for just three per cent of sales in India's 100 million-plus annual smartphone market.
Since there aren't enough people using iPhones in India, it would put the technology major at a massive disadvantage when it comes to striking up deals with partners.
In contrast, Google's Android operating system powers 97 per cent of all devices sold in the country, something the company is betting on to grow usage of its Tez mobile payments app here.
Moreover, if Apple decides to merely export its Apple Pay solution, which works on near-field communication (NFC), to India, the company could be restricting itself to working with very few providers.
Samsung, a major rival of Apple globally and India's leading smartphone vendor, has taken a novel approach for its Samsung Pay offering.
By providing special hardware in its devices, Samsung users can pay through their phones using any old PoS terminal.
However, this is possible essentially due to Samsung manufacturing all its devices for India locally.
Monetisation
While Apple charges a cut from every transaction on Apple Pay globally, in India, the company could find it very hard to monetise the service given the country's extremely low transaction costs.
If Apple offers the service for free, it won't be alone as even Google said it was first looking to build scale rather than monetising the service here.
However, if this happens, it might not come as a surprise.
Apple's interest in growing its presence in India has led the company to subsidise the cost of its Apple Music service, which competes with Google Play Music and the soon to come Amazon Prime Music service, apart from local players such as Wynk and Hungama.
While Apple Music subscriptions start at $10 per month in the US, the company charges just Rs 120 (approximately $2) in India.
Photograph: Maxim Zmeyev/Reuters.