Cairn Energy is back to its original image of an explorer, with its prime producing properties in India now going into the Vedanta group kitty.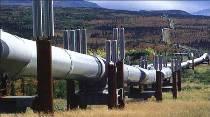 The company gets nearly 95 per cent of revenues from its Indian operations. It would have to scout for more revenue streams following the sale of its majority stake in Cairn India. Especially, since its recently begun Greenland exploration would need massive investment.
Of the total entitlement interest of Cairn Energy (23,651 barrels of oil equivalent per day), nearly 95 per cent comes from the Indian fields  — Barmer, Ravva and CB/OS-2 —  and the rest from its Bangladesh blocks (Sangu).
Cairn, expected to raise $8.48 billion from its stake sale, intends to utilise part of the proceeds to provide financial flexibility to fund ongoing exploration programmes.
A substantial amount is also proposed to be returned to Cairn shareholders, though it is unclear how this will be done. "The transaction will result in a substantial return of cash to shareholders. The transaction will also ensure we have the financial flexibility to focus on an active multi-year exploration and drilling programme in Greenland," said Sir Bill Gammell, chief executive.
Upon completion of this transaction, Cairn's asset base will comprise a leading operated exploration position off Greenland, with material acreage exposure to a number of separate basin plays, gas production and exploration resources in Bangladesh, exploration in Nepal, exploration licences in the Mediterranean region and an expected interest of between 10.6 per cent and 21.6 per cent in Cairn India and its Rajasthan development.
The Arctic regions of Greenland are increasingly recognised as a world-class prospective area. Cairn has built the largest portfolio of exploration assets in Greenland, a frontier exploration area where management sees extensive potential.