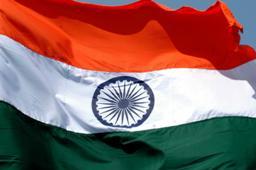 UK's Cairn Energy Plc said on Tuesday it wants Cairn India to accept all the government's conditions and agree to pay royalty and cess on the Rajasthan oilfields so as to facilitate its stake sale to Vedanta Resources.

Cairn Energy, which owns a 52.11 per cent stake in Cairn India, "has voted to accept (government) conditions", the company said.

The Edinburgh-based firm, which is selling a 40 per cent stake in Cairn India to Vedanta, has till now maintained that forcing its Indian unit to pay royalty and cess on the mainstay Rajasthan oil block was against the signed contract and would hurt minority shareholders' interest.

"Two of the government of India conditions -- cess and royalty payable -- are currently with Cairn India shareholders for approval, Cairn has voted to accept these conditions, with voting results due on September 14," the statement said.

Together with Vedanta's 28.5 per cent shareholding, Cairn Energy has enough votes to get any proposal passed by its shareholders, ignoring the resolution passed by the Cairn India board in February opposing the value demolishing preconditions.

Minority shareholders at Cairn India's annual general meeting in Mumbai last week had booed Cairn Energy for changing track to get $6.02 billion from the stake sale to Vedanta.

Cairn Energy had previously said it would rather call off the deal than force Cairn India to accept these conditions.

Cairn India stated on July 26 that its April-June quarter net profit would halve to Rs 1,435 crore (Rs 14.35 billion) if it was asked to share royalty on the Rajasthan crude oil.

The company currently does not pay any royalty on its 70 per cent interest in the Rajasthan fields.

The royalty, as per the contract, is paid by state-owned ONGC, which got a 30 per cent stake in the 6.5 billion barrel field for free.

The Cabinet Committee on Economic Affairs on June 27 gave consent to the Cairn-Vedanta
deal, subject to Cairn or its successor agreeing to charge or deduct the royalty paid by ONGC from the revenues earned from the sale of oil before the profits are split between partners.
This cost-recovery of royalty will lower Cairn India's profitability.
Also, the CCEA said Cairn India must pay a Rs 2,500 per tonne cess on its 70 per cent share of oil production.
Cairn maintains that cess, like royalty, is a liability of ONGC and had initiated arbitration against the government on being forced to pay cess.
Cairn Energy, in the statement, said, "Sale of 40 per cent shareholding in Cairn India to Vedanta (will) be completed in two stages. The first tranche of 10 per cent, which realised about $1.4 billion (was) completed (in) July, 2011.
"The second tranche of 30 per cent, approved by the government of India in June, subject to certain conditions, will realise about $4 billion," it said.
Cairn Energy said the Mangala field in the Rajasthan block currently produces 125,000 barrels of oil per day.
Development of Bhagyam, the second biggest oilfield in the block after Mangala, was on track and is scheduled to commence production in the fourth quarter of 2011.
Cairn India, it said, had net cash of $1.048 billion, comprising $1.452 billion in cash and $404 million in debt.
"Cairn (Energy) is encouraged that the Vedanta transaction is moving toward completion. Following approval from the government of India, all parties are now working to satisfy the consents and conditions to complete the sale to Vedanta as soon as possible," company chief executive officer Simon Thomson said.
"The sale of Cairn Energy's 40 per cent stake will allow a return of substantial funds to shareholders and will also provide the group with the balance sheet strength and financial flexibility to explore new opportunities in line with its consistent strategy of seeking transformational growth," Thomson added.