With Uber & Ola fighting it out, the taxi aggregator space is set for massive growth.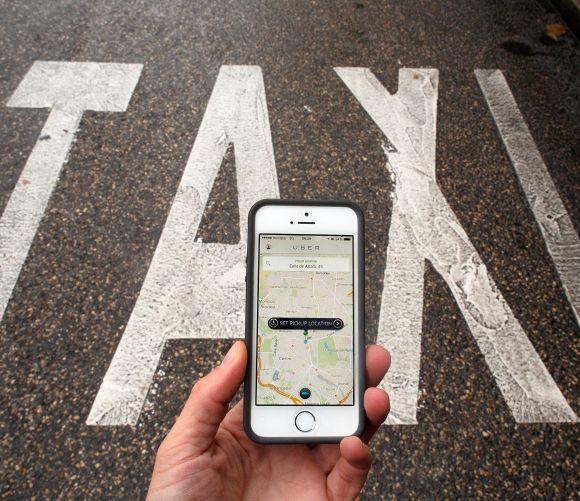 The online taxi aggregator space is poised to reach $1.7-billion (Rs 11,400-crore) mark, in gross booking value in 2016, as both Uber and Ola continue to invest heavily to grow the market.
According to a study by advisory firm RedSeer Consulting, the gross booking value for cabs hailed through applications and websites during the first quarter of 2016 was around $285 million (Rs 1,909 crore).
With Uber and Ola slugging it out for dominance in India, growth is expected to remain high throughout the year.
"Just to give you a sense of things, if you look at the Indian retail market, roughly two per cent of it is online. This is a space that has evolved over 15-16 years. The cab aggregator space, which is very new, has six to seven per cent of its market online," said Anil Kumar, managing director and chief executive officer, RedSeer.
Gross booking value is measured at average cab ride costs across 300,000 cars, which operate on cab-hailing platforms on roads across the country.
Both Uber and Ola claim 350,000 cabs on each of their platform.
This is possibly because many drivers use the apps of both companies and there is a lot of overlap - 85 per cent according to the RedSeer report.
Uber says Bengaluru, its second biggest market in the country, has 100,000 cabs across all operators. Both firms earn 25 per cent commission from drivers on each ride.
Uber has stepped up its investment in India, committing substantial part of the $3.5 billion it raised month from Saudi Arabia's Public Investment Fund, in addition to $1 billion it had earmarked last year.
Ola is in talks to raise fresh funds of $1 billion; it has got over $1.2 billion from investors such as SoftBank so far.
Last year, online taxi aggregation contributed to roughly six to seven per cent of the overall taxi market in India, which is valued between $11 billion and $13 billion.
This year, with the overall market expected to grow by 10 per cent, online aggregators will double their stake by a minimum of 12 per cent.
The RedSeer report said Ola continues to remain the largest player in the space with a 50 per cent market share in 2015. However, the company has disputed this in the past.
Uber saw a higher growth owing to its aggressive pricing strategy, also helping it steal some market share from Ola.
But then in March, Ola launched its low-cost Micro that helped it register a higher growth than Uber.
By the end of March 2016, Ola's Micro category had reached 30-40 per cent of the overall size of Uber in India.
Uber, Ola and Meru, which allows consumers to call or use an app to book cabs but adopt a different business model, declined to comment.
Analysts said the shift towards cab aggregators would impact sales of new cars, while the fight between Ola and Uber will end up with a winner who has the maximum money power.
"There's a global move against owning cars. You'll see that car purchases come down as people find it easier to take a cab," said Mahesh Murthy, the co-founder of SeedFund that invests in early-stage firms.
In the race to grow quickly and garner more market share, both Uber and Ola are burning through funds, offering discounts to riders and incentives to drivers to use their platform.
With the nature of their business being on-demand, a space which Uber revolutionised in the US, the more drivers they have on their platform, the more customers they get, making it important to stay in the lead.
After battling it out on the streets, the two companies have now taken the fight to the courtroom.
Uber has been accused of being defiant of local regulations that restrict its growth as it attempts to play catch up with Ola, which has a nearly three-year head start in the country.
The company has been accused of not following rules by allowing personal vehicles, which pay lower road tax than yellow-board taxis and have no permit costs, run on its platform as it strives to add more cabs.
In Karnataka, the San Francisco-based company has challenged the authority of the state government to frame laws that regulate it in the high court.
Ola, which claims it is compliant with the local rules and has obtained a licence to operate, has raised the tempo against Uber, calling it a "foreign company" that's in the country only to make a profit.
"A lot of our regulations are protectionist to the taxi cabs because they were a big vote bank. Citizens are saying that they are not interested in going in overpriced taxis," said Murthy.
On Monday, the Karnataka High Court will resume hearing the arguments between Uber and the state, which is supported by Ola and Radio Taxi Association, whose members include Meru.
"Just like the Facebook of India is Facebook and the Google of India is Google, the Uber of India will be Uber and not Ola," said Murthy.
"The numbers we saw last month, Ola's revenue went up four times but its losses went up eight times, so it's losing money faster than ever before. So this will be a game that will be won by Uber in the long run, simply because they can take losses longer."
For financial year 2014-15, Ola's losses mounted 20 times to Rs 796 crore on revenue of Rs 421 crore (Rs 4.21 billion) - an eightfold increase over the previous year, because of commissions earned from drivers on trips taken by customers.