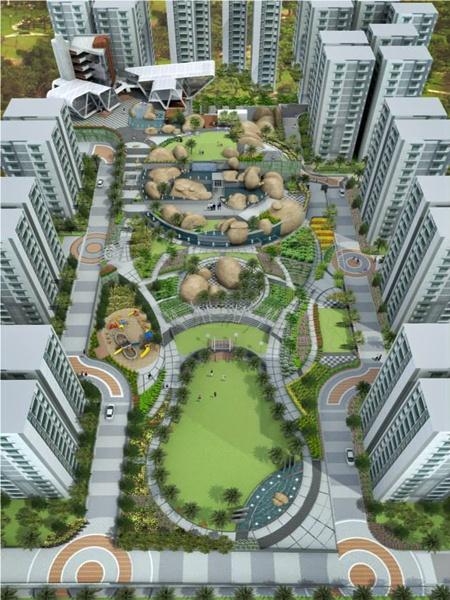 Ganesh Iyer, a bank employee, was planning to buy an apartment at a recent property exhibition in Mumbai.
But he could not zero in on any property, as the prices were high.
"Prices are still high and I cannot afford them. I will wait for another three-four months and see how prices will move," he says.
Buyers like Iyer are likely to make this Diwali dull for property developers.
Although markets such as Mumbai and some places in the national capital region have continued to see a slowdown in the property markets over the last three years, developers were pinning their hope on the festive season -- Navaratri to Christmas -- as sentiment picked up after the Narendra Modi government assumed power.
"The market is just beginning to show signs of recovery.
"Sentiment is very positive but it will take some time for it to be translated into sales.
"Interest rates are yet to show a downward trend after which sales will rise and then we can expect large investment inflows," said Rajeev Talwar, executive director at DLF, the country's largest developer.
According to a recent report by UBS Securities, pre-sales of top developers have gone down 50 per cent year-on-year in 2014, pushing residential inventory to a seven-year high.
UBS expects any recovery in pre-sales will happen only after the fourth quarter of FY2015.
Sanjay Dutt, managing director of property consultancy Cushman & Wakefield, says buyers are still cautious and adopting a 'wait and watch' approach.
"Only if they see a double-digit salary hike next February or March, their confidence will improve and will they take a call.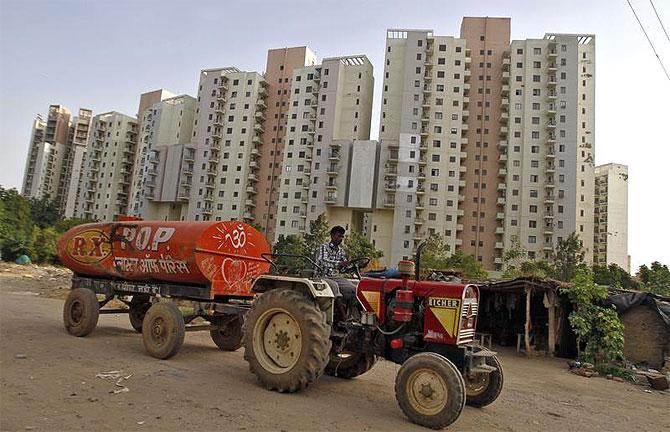 If the government does something drastic to prop up economy before March, things would change overnight," Dutt said.
Developers have spent money on marketing and even attended exhibitions abroad but response hasn't been too good, he said.
Pankaj Kapoor, chief executive of property research firm Liases Foras, believes both investors and buyers are not participating in the market due to unaffordable prices and downward pressure on prices.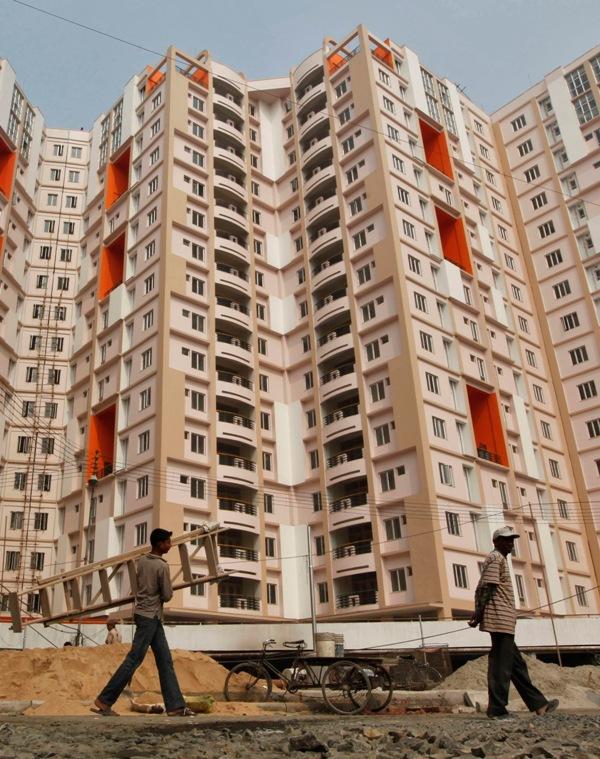 "Across India, there is a red zone.
"Earlier, Bengaluru and Chennai were doing well.
Now, they also have peaked.
"We have already seen investors cutting prices by 20-25 per cent in NCR," he said.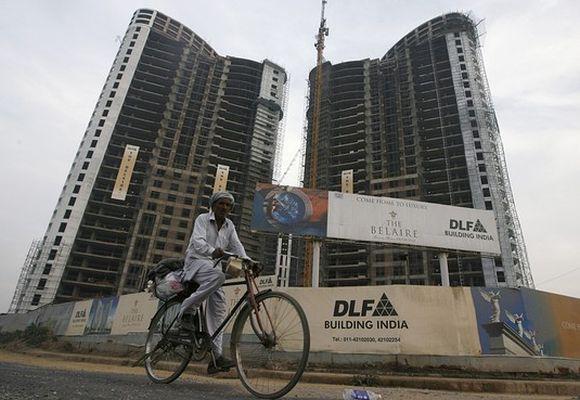 According to a recent report by HDFC Securities, residential housing prices in the Mumbai Metropolitan Region have gone up 5-15 per cent since October 2013.
The report says 50 per cent of the under-construction projects has not progressed beyond the plinth level.
"If developers cut prices, market will improve immediately. But they are in no mood to cut prices for the next two-three years," Kapoor said.
Image: Highrises; Photographs: Reuters