Wadhwani joined the billion-dollar club in 1999, when he sold a venture for $9.3 bn to i2 Technologies.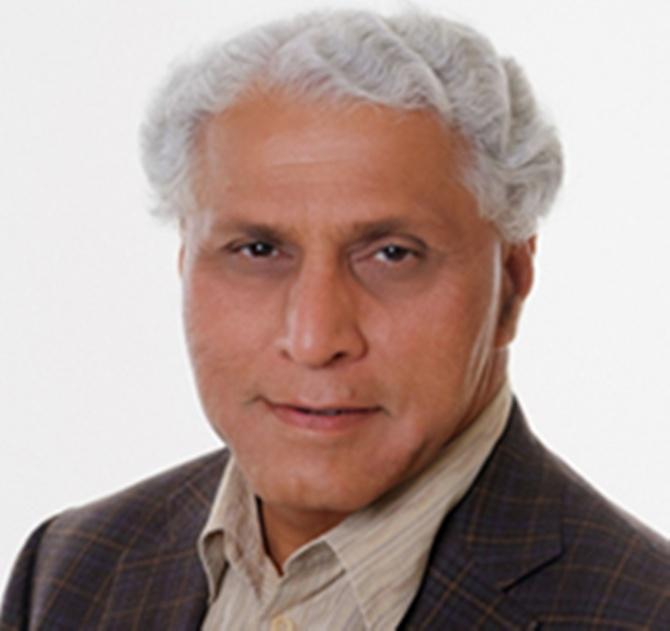 Romesh Wadhwani, founder and chairman of the Symphony Technology Group, wears several hats, but the one closest to his heart is that of an entrepreneur.
"There is no higher calling than being an entrepreneur. More than being a painter, a sculptor, a dancer, a singer … Entrepreneurs get to create on a very large canvas," says Wadhwani in his biographical sketch on the company's website.
Wadhwani graduated from the Indian Institute of Technology, Bombay, completed his MS and PhD in electrical engineering from Carnegie-MellonUniversity, and figures in the Forbes 400 list.
Wadhwani joined the billion-dollar club in 1999, when he sold his venture, Aspect Development, for $9.3 billion to i2 Technologies.
After building three successful companies in three decades, Wadhwani founded the Wadhwani Foundation in 2000 to which he has committed most of his wealth.

The foundation's mission is economic acceleration in emerging economies through initiatives in job creation and skill development.

It has launched five high-impact initiatives in India with the goal of creating and filling 25 million jobs.
One of the key initiatives is the National Entrepreneurship Network co-founded in 2003 with IIT Bombay, IIM Ahmedabad, BITS Pilani, the SP Jain Institute of Management and Research and the Institute of Bioinformatics and Applied Biotechnology.
In 2012-13 the National Entrepreneurship Network supported 6,340 entrepreneurs, created 630 companies and nurtured 492 student ventures.

According to an article in Forbes that awarded Wadhwani the non-resident philanthropist award, the programme has helped train over 3,000 faculty members and has a mentor resource network of 3,500 successful businesspersons and venture capitalists.
Building companies, however, remains Wadhwani's passion and in 2002 he founded Symphony Technology Group.

The company is a private equity firm with $2 billion under management. It has over 20 companies in its portfolio with a combined revenue of $2.7 billion and 17,000 employees across the globe.