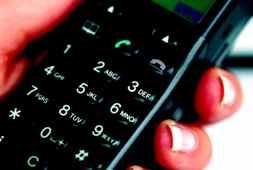 Faced with numerous challenges relating to spectrum allocation, spectrum charges, tariffs and challenges on the regulatory front, the telecom sector hopes for positive steps in the Union Budget 2013-14 to provide the much needed momentum to the sector.

Players in the telecom sector have the following expectations from the Finance Minister on this year's Budget:

Input credit: Telecom infrastructure is the basic necessity of the sector.

Considerable amount of investments are being made, for which input credit is unavailable.

The sector requires recovery of its input costs against taxes paid.

It is hoped that the Budget will clarify certain issues which are creating uncertainty in this area.

Retrospective changes to provisions: The definition of the term 'royalty'has been amended to include transmission by satellite, optic fibre and cables as well.

This means all revenue streams of telecom operators comes under the term 'royalty', which necessitates tax withholding retrospectively.

Understandably, cash flows of operators have been affected because of this.

Also, the disallowance of expenses under Section 40 (a) (ia) of the Income TaxAct retrospectively will also increase the burden.

When it comes to withholding taxes, amending provisions retrospectively will hurt the players, and it is hoped that the Budget will bring positive changes with respect to this.

Tax holiday advantages: Earlier during the year, the government had granted infrastructure status to telecom tower companies.

As a result, this part of the sector has relatively easier access to finance, which is very important for the industry to grow.

Tax holiday benefits under Sec 80 IA are also available.

It is desired that this status should be given to all telecom players, and extendtax holiday benefits to all companies in the sector.

A tax holiday will help the industry as the sector itself is highly capital intensive and involves long gestation periods.

Definition of certain services provided by the sector: The players in thetelecom sector provide a variety of services to consumers, which include providing games, wallpapers, ring tones, etc as well.

These extra services have been categorised as 'entertainment' by certain regulations, which makes these companies liable to pay entertainment tax.

However, since service tax is already being paid, this will result in double taxation for the players, who pay both entertainment tax as well as service tax.

Further, sale of certain items by the players also creates an ambiguity as to whether they constitute goods or services.

As a result, taxability is also unclear. It is hoped that these issues are clarified by the Budget, which helps in uniform taxation without any loopholes.

Changes in service tax: It is expected that service tax may be increased, which will negatively impact the sector and its growth prospects.
Renewal of investor sentiment: The telecom sector has seen a huge erosion of investor confidence as a result of several issues in the past.

It is very critical to revive the investor spirit for the industry to flourish.

Easing FDI norms for the telecom sector and minimising obstacles is a way to boost foreign investors'confidence in the sector, as well as the economy.

When global operators enter the sector with fewer legal uncertainties, the sector will be able to develop in a better manner.

Similarly, Greenfield investments must also be encouraged by reducing checks and creatingan investor-friendly environment.

Encourage Mergers and Acquisitions in the sector: Consolidation is inevitable as and when any industry matures and grows.

Fierce competition in the industry will also result in consolidation.

However, current M&A norms in the telecom sector do not encourage consolidation, which has resulted in an unhealthy growth.

Restriction in tax holidays to business successors will also affect consolidation.

It is hoped that the Budget deals with easing M&A guidelines, which become more favourable to fuel healthy consolidation.

This will help in the sector delivering the best for the end consumer.

Changes in duties on telecom equipment: It is expected that duties on telecom equipment like data cards and phones will be reduced in the Budget.

However, this is not expected to have a major impact on the sector.

The Indian telecom sector has witnessed an exponential growth over the past decade and continues to have a huge potential for growth.

Regulatory and other legal issues with changing market conditions have brought about negativity in the minds of various stakeholders.

It is, therefore, imperative that this Budget brings in positivity to the sector to scale greater heights and expand its reach.