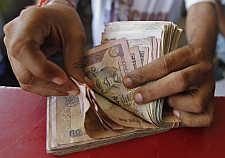 Apex industry chamber for textiles CITI demanded that the government reduce excise duty on man-made fibres to eight per cent in the forthcoming Budget to boost the sector's growth.

In its pre-Budget memorandum to Finance Minister P Chidambaram, the Confederation of Indian Textiles Industry said: "The duty on man-made fibres and their raw materials may be reduced to eight per cent from the current 12 per cent."

It argued that the duty reduction will not lead to revenue loss for the government.

"This may not lead to revenue loss since demand and therefore production will increase, leading to increased revenue," it said in a statement.

CITI said the increasing cost of production in China has opened up huge opportunities for the Indian man-made fibre based textiles industry to expand its market share.

It has also sought abolition of customs duty and special additional duty on man-made fibres as it would help the industry source fibres from global markets during times of shortage or a sharp increase in domestic
prices. It also sought increase in the exemption limit for service tax to Rs 15 lakh from the current Rs 10 lakh.
Besides, it has demanded reduction in the rate of service tax to 10 per cent from 12 per cent to lessen the burden on the industry. CITI has also suggested converting the mandatory duty of 12 per cent on branded garments and made-ups to 8 per cent optional duty.
"Garments and made-ups are the most labour intensive and final products in the textiles chain and play a major role in creating and sustaining all textile products," it said.
Further, to boost textiles exports, it has suggested to the finance minister that lending of export credit to the sector may be treated on a par with lending to the priority sector in the matter of interest rates.
"The industry suffers disadvantages in the areas of infrastructure and input costs when compared with its competitors. Affordable export credit would assist in handling these problems partly," it said. India's textile exports declined 5.9 per cent year-on-year to $14.1 billion during April-September 2012 because of a slowdown in major markets such as the US and EU.