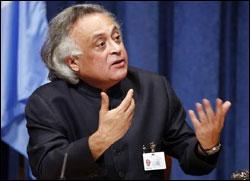 Rural Development Minister Jairam Ramesh is unhappy. Reason: foreign agencies provide health services to people in Naxal-affected areas, which is something the government should be doing as its Constitutional obligation.
Ramesh, who recently visited Bijapur district in Chhattisgarh, was appalled to find that there was no gynecologist, pediatrician or orthopedic doctor in the entire district. He was more perturbed to find two foreign agencies - Red Cross and Medicines Sans Frontiers - operating in such critical areas.
"I have already raised the matter with the state's governor and the chief minister and I intend to bring it to the notice of the Prime Minister," Ramesh told Business Standard.
According to the Chhattisgarh government, it is a challenging task to provide medical services in the Naxal-dominated remote districts as medical staff, including doctors, were reluctant to work there. Therefore, reputed non-government organisations (NGOs) that provide health services were also chipping in to supplement the services of the local administration.
Chief Minister Raman Singh, when contacted by Business Standard, stated that the matter had already been referred to the home ministry and it was for the ministry to take a policy decision on the issue.
Ramesh has been touring the Integrated Action Plan (IAP) districts to assess the ground situation in these Naxal-affected areas. Till date, he has visited 41 of the 82 IAP districts.