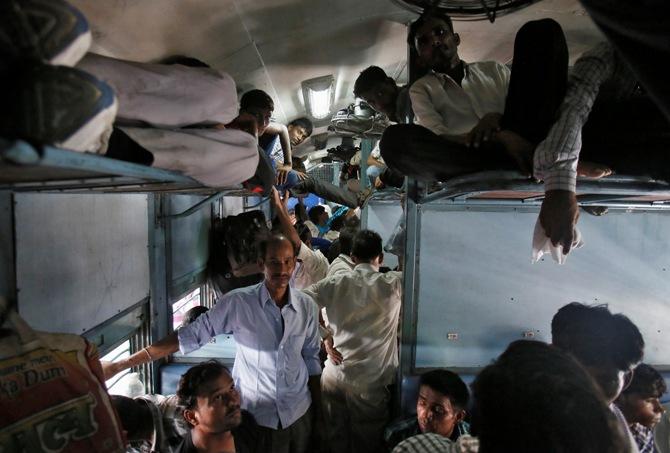 Presenting the Railway Budget for 2015-16 in the Parliament on Thursday, Railway Minister Suresh Prabhu announced that priority will be given to improving capacity on high density railway network in next five years.
To deliver a sustained and measurable improvement in customer experience, the Indian Railways is launching initiatives that will systematically address customer concerns about cleanliness, comfort, accessibility, service quality and speed of trains.
Given the importance of rail travel for the citizens, Indian Railways will increase daily passenger carrying capacity from 21 million to 30 million.
It will also increase track length by 20 per cent from 1,14,000 km to 1,38,000 km, and will grow its annual freight carrying capacity from 1 billion to 1.5 billion tonnes.
To make Indian Railways self-sustainable, it will generate large surpluses from its operations not only to service the debt needed to fund expansion, but also to invest to replace its depreciating assets. This will require material improvement in operating efficiency, tighter control over costs, greater discipline over project selection and execution, and a significant boost to Railways' revenue generating capacity.
The minister said that projects worth Rs 96,182 crore (Rs 961.82 billion) will expand capacity of 9,420 km rail lines. Railways will increase track capacity by 10 per cent to 1.38 lakh km, the minister said.
Four dedicated freight corridors will be completed this year and 6608 kms of track will be electrified, the minister told the Lok Sabha.
Text: Kind courtesy, PIB; Additional inputs from PTI
Image: Passengers sit inside a crowded stationary train at a railway station in New Delhi. Photograph: Anindito Mukherjee/Reuters