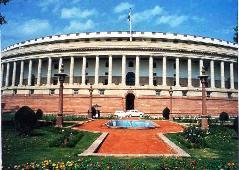 Bengal corporate leaders on Thursday termed the 2013-14 Union budget a reformist one and said despite being the last budget of United Progressive Alliance before it goes to poll, Finance Minister P Chidambaram restrained from being populist.

Indian Chamber of Commerce president Rajiv Mundhra said, this despite being the last budget of the UPA before elections, he (FM) refrained from populist measures as loan waivers.

"I welcome the budget and it is better than expected. On taxation we had expected increase in excise and service tax but it was not touched which is a welcome step," he said.

ITC chairman Y C Deveshwar without reacting to excise hike on cigarette in the budget, observed that the commitment exuded by the Finance Minister in managing difficult economic circumtances will definitely go a long way in bolstering confidence in the economy.

"The proposal represents an all around intervention for stimulating growth in all sectors while fostering social equity and inclusion," he said.

Tractors India executive vice-chairman Sumit Mazumdar said continued focus on infrastructure will help the economy in registering desired growth.

Srei Infrastructure Finance Limited chairman and managing director Hemant Kanoria said, "it is heartening to note that infrastructure development has figured prominently in his speech.

"The initiatives to provide support to Infrastructure Debt Funds are commendable, especially as the banks are constrained and unable to increase their exposure to infrastructure projects."

Techno Electric & Engineering Co managing director P P Gupta said, "Allocation of Rs 800 crore for the Ministry of New &
Renewable Energy, restoration of GBI is a very good move for renewable energy industry.
The move to provide low interest bearing funds from National Clean Energy Fund to IREDA for lending to viable renewable energy projects".
FMCG companies seemed happy on expection of spur in demand in rural India due to rural sector allocation hike by nearly 46 per cent.
Emami CEO (finance, strategy) Naresh H Bhansali in his reaction said the minister has tried to promote agriculture, infrastructure and manufacturing. . .! It would help increase the disposable income particularly to rural and low income group. The Eveready Industries executive director A Khaitan also voiced that rural push will spur demand for FMCG companies.
Bengal National Chamber of Commerce and Industry president Amit K Sen complimenting the budget said there should have been concreate long term policy for export promotion to tackle current account deficit.
Bharat Chamber of Commerce president Ashok Aikat said investment allowances in plant and machinery in excess of Rs 100 crore will stimulate industrial investment.
Bengal Chamber of Commerce and Industry director general P Roy said the budget has moved into areas that will also benefit West Bengal to a large extent for port at Sagar, Inland Waterways development and additional allocation of funds to Left Wing Extremist (LWE) areas & increased allocation of BRGF funds.