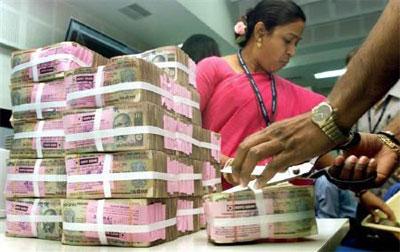 Government will prioritise its expenditure as the outgo due to the 7th Central Pay Commission award and implementation of One Rank One Pension for defence forces will lead to additional burden on the exchequer, Finance Minister Arun Jaitley said on Monday.
"The financial years 2015-16 and 2016-17 have been and will be extremely challenging for government expenditure.
"The next financial year will cast an additional burden on account of the recommendations of the 7th Central Pay Commission and the implementation of Defence OROP.
"The government, therefore, has to prioritise its expenditure", Jaitley said while presenting the Union Budget 2016-17 in Lok Sabha on Monday.
During the financial year 2016-17, central government has to make provision for about Rs 1.10 lakh crore (Rs 1.10 trillion) to meet the liabilities on account of the Pay Commission and OROP, Jaitley said earlier this month.
In his Budget speech on Monday, the Finance Minister said the government has been able to improve its budgeted expenditure because of revenue buoyancy in the current fiscal, despite a steep cut in central share of taxes.
"We see these challenges as opportunities. . . We wish to enhance expenditure in the farm and rural sector, the social sector, the infrastructure sector and provide for recapitalisation of the banks.
"This will address those sectors which need immediate attention.
"Once the government discharges these priority obligations, it shall then focus on other areas which are also of utmost priority to the Government," Jaitley said.