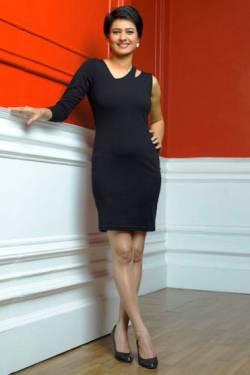 Pranab Mukherjee may not know golf but he could sure have tried to swing a few big bang reforms.
Instead he produced a budget with a swing that seems to have missed the ball, the result a very nuts and bolts budget full of micro management but hardly any vision.
What is clear is that the FM has not said anything which will attract any cries of a rollback from Mamata but what is not clear is how does it change the situation on the ground.
The budget once again has adopted a
'
left to fate
'
attitude towards inflation.
The moment a fuel hike comes in the next few weeks, prices will go up and this budget gives has offered no redressal for inflation.
For India Inc the excise hike will only mean a pass through of prices hurting the consumer, car companies have not wasted a minute to do the same.
What is more worrying is that with inflation inching up raw materials will also cost more for India Inc.
There are bits and pieces on trying to give a push to infrastructure and check government spending but it looks more like a statement of intent, there is no guarantee the moves will yield results. So is India is once again looking like it could miss the bus of high growth rate?
The stock market definitely echoed the sentiment, making it clear the budget will do nothing to change the course of the economy
Fairway Trouble
While another good intent is to cap the subsidies using more effective methods such as direct transfers but fiscal consolidation target is ambitious while last year's stated target was over shot by more than a percentage point.
There is no good reason to believe that we won't face trouble on checking fiscal deficit in the next 12 months.
Thank god the food bill is in the back burner for now.
While the middle class may have more money in their hands thanks to tinkering of the tax slabs and exemption limits, the question is what that money will buy if inflation creeps back in again.
Deal Street In The Rough
If the budget acted on any one thing, it's taxation for big deals. It has suggested to tax overseas transactions in India retrospectively.
This could hurt Vodafone, which had bought shares of Hutchison Whampoa in 2007 to enter India and had recently won a case to save $2bn in taxes.
Wake up call for foreign companies who thought this issue was behind them and worse the ministry has gone back to cut off date as 1962 indicating inconsistency and instability in approach to tax policy.
On The Sidelines
He announced a white paper on black money which only got a few chuckles but the details remain grey. No signals about improving governance but a usual lip service to bringing in 'transparency.'
So what is also not clear is how the PM will
bite
the bullet on tough decisions when the UPA2 hardly has any teeth left!
For the time being, one man who may be smiling is Nandan Nilekani, the hero of this budget as it is his good work which will result in whatever little chance in controlling the leaks while handing out subsidy.
No Mulligans Coming?
Many speculate this could be Pranab's last budget as there is constant buzz about mid-term polls.
But what's clear, given the state of the economy and the global crossroads we stand at, there is no second chance or what's called a mulligan on this golf course.
But if you don't know how to swing it right what else can you expect?
With this plain vanilla budget, don't you think many might have missed Mamata Banerjee a little?
She may not have scowled at Pranab Da during the budget but surely TMC's comment that it was a 'tolerable budget' made everyone laugh right after.
So while politics was definitely taken out of the budget by Pranab Mukherjee seems to have left out a good dose of economics too!
The writer is the lead anchor and Senior Editor, ET NOW
Powered by

Union Budget 2012-13: Complete coverage