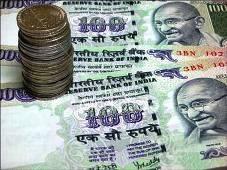 A slew of recommendations for major changes in the country's tax administration system, made by eminent economist Parthasarathi Shome in his latest book, evoked divergent views from experts and policy makers who took part in a panel discussion held here on Thursday.

The panel discussion was organised jointly by Assocham and BS Books, the publishing division of Business Standard, on the occasion of the release of Shome's book, Tax Shastra: Administrative Reforms in India, United Kingdom and Brazil.

The recommendations by Shome are significant as they have been made at a time when two major tax reforms, the Goods and Services Tax and the Direct Taxes Code, have made no headway.

Shome was the advisor to P Chidambaram, when he was the finance minister, and had initiated the move towards GST and had earlier overseen the implementation of state-level value-added tax system.

Among the many recommendations Shome's book has made are: merger of two taxation departments, Central Board Of Direct Taxes and Central Board of Excise and Customs, into a combined unit; autonomy to the finance ministry; use of information technology more and more to utilise the tax data in an efficient manner; focussing on minimising the tax gap (difference between potential tax collection and actual tax collection) rather than on tax revenues; transition from the concept of taxpayer to the concept of customer and moving from tax policy to tax administration.

The 90-minute long discussion saw
a lively exchange of views, as several finance ministry officials came out in defence of the existing taxation system after it came under attack from some of the panel experts.
Bimal Jalan, former governor, RBI, did not think the CBDT-CBEC merger as a feasible idea. He said that institutional changes like these should happen at a slow pace so that they do not disturb the organisations.
On the other hand, Satya Poddar, senior tax partner, Ernst & Young, slammed most of his suggestions saying they are solid but not radical.
He questioned Shome on why he himself failed in bringing about reforms when he was in the finance ministry.
"Putting recommendations in book is easier," said Poddar.
He said that recommendations are fine, but the author has failed to touch upon the path to implementation.
On IT reforms, Poddar criticised Shome for not doing a reality check. "Half of the registration numbers are wrong. We need to get the data first and then think of doing something," he said.
Planning Commission deputy chairman, Montek Singh Ahluwalia, expressed disappointment at Shome's book for overlooking the issue of secrecy of data.
CBDT chairman, Laxman Das, said, there was some sort of merger in the departments in Large Taxpayer Units.
It will take some more time to think of the merger that Shome is talking about, he added.
Shome, director in think-tank ICRIER, earlier served as the chief economist at Her Majesty's Revenue & Customs in the UK and also contributed to the process of implementation of VAT in Brazil.