Naresh Wadhwa, President and Country Manager, Cisco India and SAARC

India has already made its mark in the global technology map. However, in order to become a nation to reckon with, there are a few basic hurdles it needs to overcome in terms of broadband penetration, financial inclusion, education and healthcare.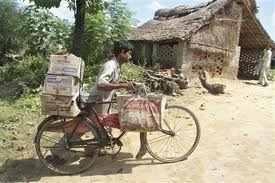 Empowering rural India is of utmost importance and the government needs to do so by provisioning for broadband penetration and financial inclusion. In fact, according to Indian Council for Research on International Economic Relations, for every 10 per cent increase in Internet and broadband connections, India could contribute up to USD 17 billion to the GDP.

With this in view, the government is on the right track with its allocations last year to connect over two lakh Panchayats in three years. However, it will be necessary for the government to take more steps in this direction.

Access to quality health care is another key to achieving rural empowerment. The budget for this segment was raised marginally last year and it would be good to have an allocation for rural health care programs with provisions for technology that would help modernize this sector to expand its reach through remote healthcare solutions and telemedicine.

Furthermore, the government announced a big budget campaign 'Swabhimaan' in the budget last year to promote banking and provide services to about 20,000
villages. In order to meet this goal, the budget this year too would need to make provisions accordingly.
This will also create opportunities for the IT and infrastructure sectors to help banks reach the unbanked and bring the bulk of the country's population into the banking fold.
The industry has been facing a shortage in skilled workforce for some time now. To bridge the industry and academia divide, it is important for institutions to introduce more vocation oriented courses at the plus two and degree levels and the government should take steps to incentivise this.
By 2025, a majority of our young population will enter the workforce. To empower them to contribute meaningfully to the economy, it is imperative for the government to ensure that the most basic criterion – education – is met.
Last year, the union budget increased allocation for the education sector by 24 per cent. It included grants for leading institutes,
Sarva Shiksha Abhiyaan
, post-matric and pre-matric scholarships etc. It is encouraging and important to create a skilled workforce necessary for our country's growth, and hopefully this year's budget too has a similar allowance.
The setting up of the National Knowledge Network is also a significant step in helping to take higher education in the country, to the next level.
Union Budget 2012-13: Complete coverage