Amit Maheshwari, founder & CEO, Softlink Logistic Systems said, "the technology segment in India is only perceived as IT services segment, with no specific focus on IT Software product companies.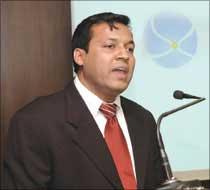 The government, in this Budget should first segregate the technology segment into IT services and IT software products and frame policies to encourage IT product segment especially. It has been observed in past that there have been several tax exemptions for IT players operating in STPs / SEZs.
These benefits are of no use to a technology player that develops software product. All polices or special considerations for the industry are skewed in favor of IT Services segment.
It is desirable that now IT industry has to move up the value chain and to facilitate that, the Budget this year should give immense support to the IT software product companies. Apart from fiscal stimulus, benefits on the lines of duty drawbacks and some other benefits given to industries like textiles should be considered.
The Budget must give some tax concession or tax benefits to IT software product companies, in terms of providing funding opportunities and other stimulus to grow.
IT Software Product market is at a nascent stage in India; but if the country needs to gear itself towards building a knowledge economy, innovation would be the biggest driver to achieve it. Government's support to Indian Software product companies will boosts the spirit of IT companies to innovate and excel in software products, taking over global giants in the domain."
What do you expect from the forthcoming Budget for 2010-11? Tell us!