While the number of operational airports in the country will rise to 131, other smaller towns too are seeing a surge in connectivity.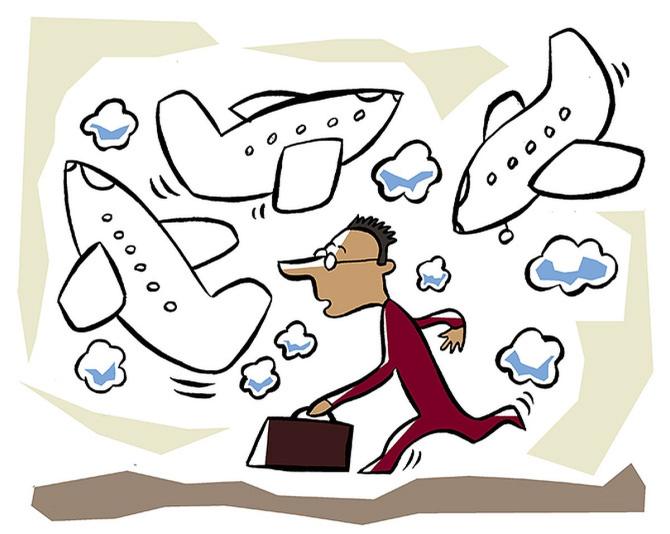 Bareilly in Uttar Pradesh and Sindhudurg in Maharashtra will be added to the aviation map of the country in the next few weeks as Air India's regional arm Alliance Air plans to expand services under the regional connectivity scheme (RCS).
While this will increase the number of operational airports in the country to 131, other smaller towns too are seeing an increase in connectivity.
Jharsuguda in Odisha will get SpiceJet flights to Mumbai and Bengaluru from January 12.
Hisar in Harayana is getting connected with Chandigarh, Dharamshala and Dehradun in the same month.
This service will be operated by Air Taxi airline using a three-seater Italian made Tecnam aircraft.
"We aim to launch a service between Mumbai-Sindhudurg and Delhi-Bareilly-Lucknow sectors this month or by February.
"We are in discussions with Mumbai airport for slots and the launch date for both routes will depend upon government approvals.
"Both the routes will be operated by ATR-72 aircraft," said Harpreet A De Singh, chief executive officer of Alliance Air.
"We have 18 aircraft and our current focus is to raise the capacity using existing fleet. We've already launched three new routes – Mangaluru-Mysore, Bengaluru-Kozhikode and Mumbai-Goa. These are non RCS routes and are doing well," she added.
In 2017 the civil aviation ministry launched RCS scheme known as Udan to connect unserved towns across the country.
The scheme is funded through Rs 50 levy on flight tickets on major routes.
The levy contributes to 80 per cent of viability gap funding provided to the airlines and the balance 20 per cent is provided by state governments.
RCS flights have commenced on 303 of the 766 awarded routes.
Airlines have started operating over 200 routes since resumption of air services in May, it is learnt.
Inadequate planning by operators and governments has resulted in limited number of RCS routes getting operational since project launch.
While the operators have struggled with aircraft, funding and manpower issues, governments have been slow in getting infrastructure ready for operations.
In many cases routes have been awarded before receipt of regulatory approvals by airlines and airports.
Officials and operators however are optimistic and expect many routes to get operational this year.
Thirteen airports including three water aerodromes in Andaman & Nicobar Islands are expected to get licensed by March end.
These include five airports in Uttar Pradesh and one each in Andhra Pradesh, Chhatisgarh, Gujarat, Jharkhand and Tamil Nadu.
"In 2017 we had only four operational airports in the state-Lucknow, Varanasi, Agra and Gorakhpur.
"We have added three more – Kanpur, Prayagraj and Hindon," said Surendra Singh, special secretary to Uttar Pradesh government.
Talks are on between central government and Sri Lanka for air services between Colombo and Kushinagar, Singh said.
Kushinagar which is site for Buddhist pilgrimage is among five towns in Uttar Pradesh witnessing airport development.
Others include Aligarh, Azamgarh, Moradabad and Shravasti.
"Providing air connectivity to the smaller towns and cities of India has always been a top priority for SpiceJet," said SpiceJet's chief commercial officer Shilpa Bhatia.
The airline also announced it will operate a Boeing 737 on the Delhi-Jharsuguda route instead of a Bombardier Q400 thereby offering additional capacity. SpiceJet also connects Jharsuguda with Hyderabad and Kolkata.