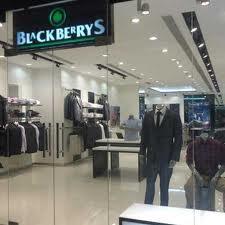 Premium menswear apparel brand, Blackberrys, has joined the race to acquire leading Indian denim maker, Spykar Lifestyle.

According to sources in the know, discussions with Avigo Partners, a private equity investor that holds a 60 per cent stake in Spykar, are in advanced stages.

Spykar founder Prasad Pabrekar holds the remaining 40 per cent in the company.

For the past few years, Avigo has been in talks with many strategic players, including private equity investors, to sell its stake in Spykar.

According to sources, it has held discussions with Kishore Biyani-owned Future Lifestyle, Aditya Birla Group, India Value Fund Advisors, Everstone Capital and the RP-Sanjiv Goenka Group Spencer's Retail, among others.

These talks have not yet gone forward due to valuation issues.

Avigo is looking at an enterprise value of Rs 280-300 crore (Rs 2.8 billion-3 billion) for Spykar.

"Avigo has yet to bring down valuation, as it is aware finding an established apparel brand target in India is not an easy task for strategic buyers," said one of the apparel makers in discussions with Avigo.

Avigo, which had invested about Rs 25 crore for a minority stake in Spykar in 2007, had in 2011 brought in its global investor, Metmin Investments, and acquired about 30 per cent for about Rs 30 crore.

Metmin is owned by Raj Bagri, a non-resident Indian tycoon, earlier the chairman of the London Metal Exchange.

The products of Spykar, established in 1992, are sold through 1,000 multi-brand and 200
exclusive outlets across India. The company clocked an annual revenue of Rs 180 crore last financial year.
Global investment bank, Lincoln International, is advising Avigo to find potential buyers.
In India, denim is the fastest-growing apparel segment, with 16 per cent compound annual rate of rise.
At present, the country's denim market is pegged at Rs 8,000 crore (Rs 80 billion).
Mails sent to Avigo Capital Managing Director S Harikrishnan and Blackberrys Managing Director Nitin Mohan did not elicit any response till the time of going to press.
Established in 1991, the Rs 550-crore (Rs 5.5-billion) Blackberrys had begun as a manufacturer of trousers, suits and jackets.
It later expanded into shirts and accessories.
Its products are sold through about 900 retail outlets, 125 company-owned showrooms, besides stores like Shoppers Stop and Lifestyle.
The domestic apparel market, worth Rs 2.07 lakh crore ($38 billion) as of 2012, is expected to grow at an average compound annual rate of nine per cent over the next decade, according to a recent report by retail consultancy Technopak Advisors.
THREADING ITS WAY
2007: Avigo invests Rs 25 crore (Rs 250 million) in Spykar
2011: Avigo and its investor, Metmin Investments (owned by London Metal Exchange former chairman Raj Bagri), acquires 30% in Spykar
2012: Avigo puts Spykar on the block; initiates talks with Future Group, Aditya Birla Group, Spencer's and IVFA