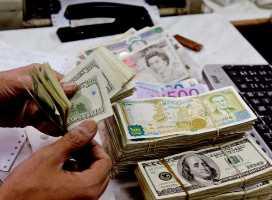 The special investigation team on black money has asked the Reserve Bank of India to provide it with HSBC India's financial transaction details for financial years 2011-12 and 2012-13, according to sources in the know.
The SIT will also ask the RBI for details of transactions over the last 15 years, they have said.
SIT chairman M B Shah has written to RBI deputy governor H R Khan, seeking financial reports of HSBC India for 2011-12 and 2012-13 as during the period there were amendments in the Income Tax Act.
When contacted, HSBC declined to comment on the issue.
Earlier this week, the Income Tax department had conducted a 'survey' operation at the head office of HSBC in Mumbai in connection with the black money probe against it and certain Indians who held accounts at the bank's Switzerland branch.
The tax department may file a complaint against HSBC Bank, Geneva, for allegedly 'abetting' tax evasion in India by way of unauthorisedly operating accounts of its citizens at its overseas branch.
The department has already served summons on HSBC, London, on charges of unlawful cross-border banking and money-laundering.
The bank, in its annual report, had also said that Indian tax authorities had issued summons and a request for information to "an HSBC company in India".
The probe in the HSBC Geneva cases, involving 628 entities, recently gathered pace as a number of cases under the category are getting time-barred by the end of this financial year.
This means that these cannot be acted upon after the said time period.
The SIT has widened its probe into these cases after revelations in this regard were made recently by ICIJ, a global collective of journalists.
According to its report, 1,195 Indians, nearly double the number in the old list of 628 shared by the French government with India, figure in the HSBC list with a total balance of Rs 25,420 crore (Rs 254.2 billion).
As the release of the fresh list created a political storm, Finance Minister Arun Jaitley had said its veracity would be checked.
As many as 60 prosecutions have already been initiated by the tax authorities.
The image is used for representational purpose only