The Bharatiya Janata Party has decided to strongly oppose any opening of multi-brand retail to foreign direct investment (FDI), both at the Centre and in the states where it rules.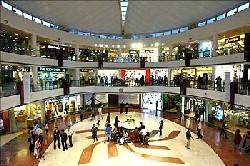 Earlier, its government in Gujarat had indicated it was for the change, subject to some protection for small buisnesses. But the party now says such a decision would wipe out the domestic retail sector.

The Union government has almost made up its mind to push FDI in multi-brand retail, as is clear from the letters from the cabinet secretary to all chief ministers, asking for their views.

The commerce ministry has already said state government should not be allowed to make any new conditions and would have to accept the policy as made by the Union.

"We will oppose the decision of the government both at the Centre and by the state governments," said a senior BJP leader who is among the policy makers in the party.

Rajya Sabha Opposition leader Arun Jaitley, adds his party is opposed to the FDI (foreign direct investment) for two reasons: "First, it will kill the self-employment opportunities that are the single largest creator of jobs and second, it will hit the Indian manufacturing sector leading to more job losses."

Jaitley said the government should give a rethink to find out if the Indian
economy was in a state to allow FDI in such a key sector at this point of time.
The multinationals may not be able to set up shops in metro cities because of the high real estate prices and so they would venture into smaller cities, thereby squeezing self-employment opportunities and dealing death blows to small shopkeepers, Jaitley said.
He warned that with strong global network, the multinationals are bound to source their products at the cheapest rate from across the world and this would impact demand of the Indian manufacturing sector.
He said the agenda of the multinationals would be to buy cheap and sell at higher prices after eliminating competition from market by initially offering products at discount compared to the market rate.
There is not much difference in the stand taken by the Department of Industrial Policy and Promotion and the Department of Consumer Affairs on the cap to the FDI in this sector. The first wants to allow FDI up to 51 per cent while the latter wants it to be not more than 49 per cent.
Senior BJP leaders say the party cannot stop the government if it had made up its mind but they'd ask state governments to oppose the decision at the highest level.
BJP chief ministers P K Dhumal (Himachal) and BS Yeddyurappa( Karnataka) have that argued that foreign companies will wipe out smaller retailers, who have neither the money nor the expertise to compete.