New age diagnostic tools come in handy for BharatBenz to predict repair needs and breakdown in advance.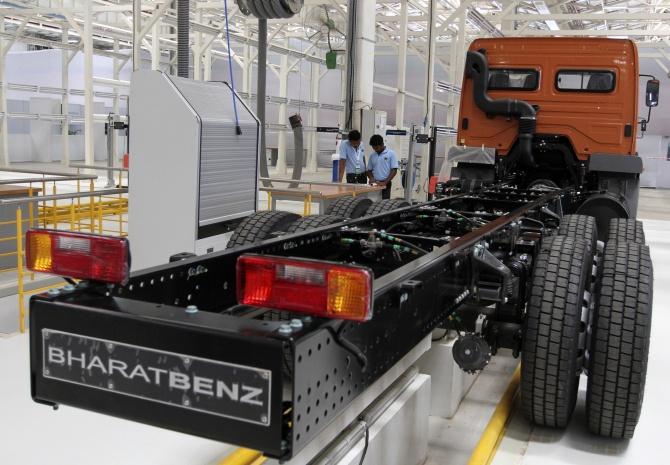 Daimler India Commercial Vehicles (DICV)-owned truck brand BharatBenz is scaling up its after-sales network to use service as a tool to stand out in the clutter.
It has expanded its existing maintenance facility in Dharuhera in Haryana, to set up 100 service bays.
The facility is close to highways connecting Delhi to western and southern India and is expected to help the company cater to most of the vehicles criss-crossing the region.
In the commercial vehicle (CV) segment, time is of the essence as owners stand to lose significant business during the time their vehicles are off the road.
Ramesh Rajagopalan, vice-president, customer service, DICV, says, "Vehicle uptime is the most important factor for our customers. The addition of more service bays at the Dharuhera facility will ensure quick turnaround for repairs. Multiple vehicles can be attended to in parallel. Trucks coming for repair will not require sequencing, therefore, owners will not have to wait for long hours to get their vehicles fixed."
The company also offers buyers attractive service contracts wherein they can opt for fixed maintenance plans.
These plan provide owners with a near-clear view of the long-time ownership cost of the vehicle including the cost of repairs and fuel.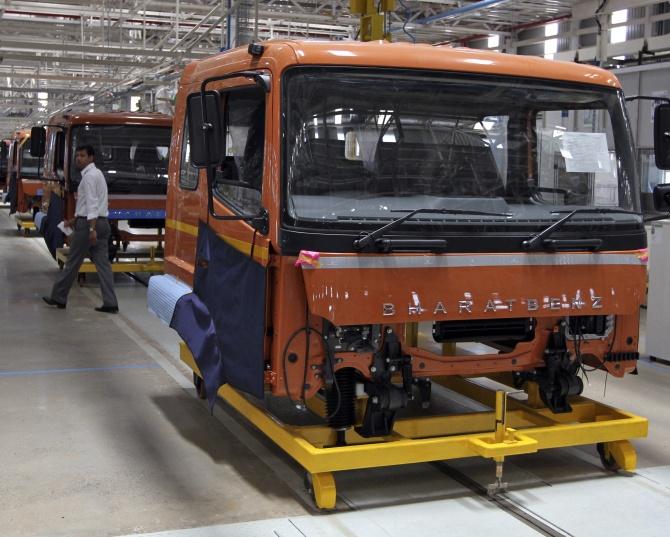 At present, the company boasts of a dealership network of 150-plus and a pool of technicians upwards of 2,700.
BharatBenz also offers on-the road service assistance, but that is something offered by every vehicle manufacturer. It has 160 mobile vans on the roads.
Rajagopalan adds CVs are heavy-usage vehicles and they require periodic maintenance.
It is a service-intensive product and it is critical for brands to keep after-sales service in an always-on mode.
The business of CVs is a capital and space intensive one. Trucks require big open spaces to be fixed.
BharatBenz sees merit in expanding the Dharuhera facility instead of opening small service stations as the existing facility is strategically located bordering multiple highways and is spacious enough to cater to the heavy and ancillary vehicle population coming from all parts of the country.
BharatBenz has set the bar high for resolving customer complaints.
It offers round the clock assistance to buyers through its call centres.
The service is available in eight regional languages. Also, the team promises to resolve and fix technical and other glitches within 24 hours from the time the issue is reported.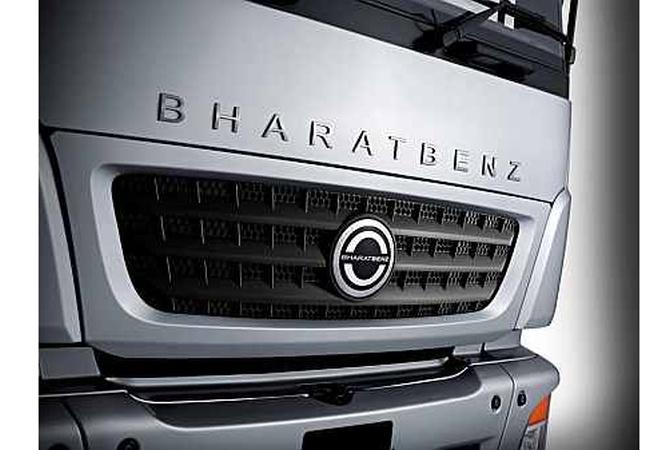 At the same time, it promises to reach out to truckers in any part of the country within four hours of the breakdown being reported.
According to Rajagopalan, new age diagnostic tools have come in handy and are helping BharatBenz to predict repair needs and breakdown in advance.
All company vehicles come fitted with the carrier diagnostics facility and records a number of parameters related to on-road permanence of trucks.
Every minute data including speed and frequency with which drivers apply breaks is recorded electronically.
This data is scanned and provides consistent and real-time history of each vehicle that is on the road.
Access to this data helps engineers to identify and predict wear and tear and any other vehicle-related issue that owners in the usual course of operation are likely to miss.
With more electronic tools expected to be added to vehicles in the future, diagnostic tools will play a bigger role in troubleshooting and in improving the performance of engines, besides addressing issues related to combustion and emission.
According to Indian Heavy Duty Truck Market Outlook report by Frost & Sullivan, CV buyers look for higher reliability, productivity and the overall cost of ownership when they choose one brand over the other. In the CV space, Tata Motors and Ashok Leyland account for more than 60 per cent of sales.
Other key players in the space are VE Commercial Vehicles and Mahindra & Mahindra.
Product design has a big role in ensuring there are fewer vehicle breakdowns.
BharatBenz's trucks are designed to cover more distances without requiring frequent servicing.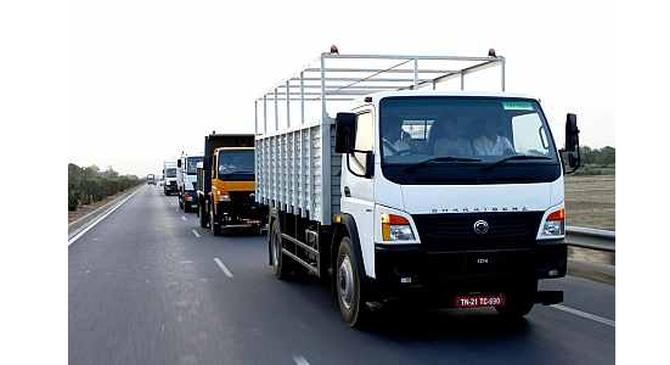 The company claims that against the industry trend of heavy trucks requiring a filter change or mandatory servicing after every 18,000-20,000 kilometres, Bharat Benz trucks are designed to clock 50,000 km on the road without service support.
The company also has three training centres -- one each in Dharuhera, Nagpur and Chennai.
It tries to upskill technicians through various courses that are offered under yellow, black and green belt labels.
Yellow belt is the entry-level training that all technicians joining the company have to undergo mandatorily.
They then move to black and green belt certified training. The company also offers computer-based and online training courses to its technicians.
The Society of Indian Automobile Manufacturers data shows that the overall CV segment registered a growth of 37.82 per cent in April-September 2018, compared to the same period last year.
According to various industry estimates, India's truck market is projected to surpass $11 billion in 2023.
BharatBenz is looking to benefit from the growing demand for CVs. DICV claims to have sold 16,700 trucks in the business year 2017, registering a growth of 28 per cent compared to 2016.
It is aiming for double-digit growth in 2018.