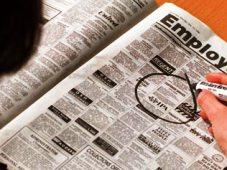 Come next financial year, and India and Asean (Association of Southeast Asian Nations) are set to facilitate an easier and more regular movement of professionals between them.

New Delhi and the 10-country trading bloc are poised to ratify by next month-end a much-awaited pact on trade in services and investment between themselves -- finally.

The agreement is expected to open up greater job opportunities for Indian professionals in the IT, healthcare, designing, research and other sectors.

India and the Jakarta-headquartered Asean already have a goods agreement in place.

That came into force from January 2010, providing tariff-free access to a range of product lines such as textiles, pharmaceuticals, chemicals, engineering products, processed food and auto parts.

However, the deal in services trade and investment had been going on since it started formally in October 2009.

Under it, India has mainly demanded greater job opportunities for its professionals in the Asean markets of Singapore, Malaysia, Indonesia, Vietnam, Thailand, Philippines, Cambodia, Laos, Brunei and Myanmar.

Now, services talks will get closed by the end of March, according to a senior commerce department official involved in the talks.

"There had been some working progress during the last round of talks. We hope to gain something under Mode 4," he told Business Standard on Saturday.

Under
trade parlance, trade in services is divided into four broad categories.
Mode 1 referring to cross-border supply of services through electronic means, while Mode 2 is a situation where the consumer of a service moves into another partner country.
Mode 3 implies that a particular service provider has established presence in the form of a joint venture in another country.
As for Mode 4, it denotes the movement of professionals to another country so as to provide services such as that of doctors, accountants and engineers.
India and the Asean countries had earlier decided to have a broad-based comprehensive economic partnership agreement encompassing trade in goods, services and investment.
However, the goods deal was agreed and signed upon last year.
This would result doing away with at least 80 per cent of import tariffs in a phased manner between 2013 and 2016.
The tariffs on sensitive products would also be slashed by five per cent by 2016.
This deal would also help India in reducing its dependence on China as it will be able to access the vast and thriving markets of all the 10 Asean countries.
Total trade between India and the 1967-founded Asean increased by 24 per cent in 2010, reaching $51.3 billion.
The country's exports grew at 33 per cent to $23.1 billion, while imports from Asean rose by 18 per cent to $28.2 billion.
Both sides have set the objective of increasing bilateral trade to $70 billion by 2012.