JD(S) will help them build a competing app, which, will work on a cooperative model, where drivers will own the app and will decide prices which the customers will have to pay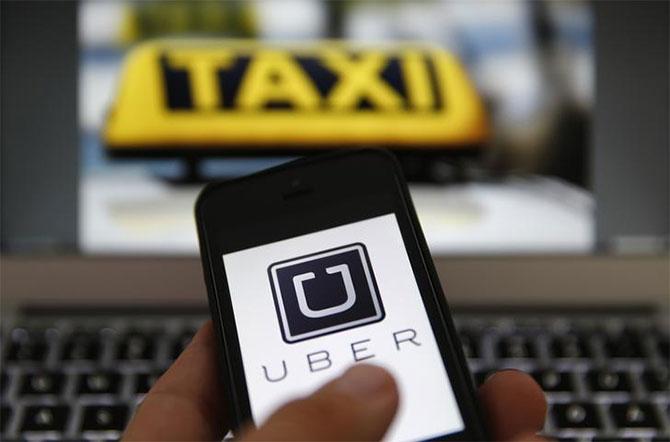 H D Kumaraswamy, president of the Janata Dal (Secular) party in Karnataka, has taken up the cause to help drivers on cab hailing platforms Uber and Ola in the state build a competing app, as the party eyes building a large vote bank ahead of the state elections next year.
Drivers attached to the two platforms have stepped up their protests against the two companies over the past few weeks, over falling earnings as both Uber and Ola have cut incentives. There are over 100,000 cabs on both platforms in Bengaluru alone, with the number of drivers being even higher.
Most of these drivers come from surrounding regions such as Channapatna, Ramanagara, Mandya, Hassan and Mysuru, a stronghold of JD (S), which is led by former Prime Minister H D Deve Gowda.
Last year's drought in the state had pushed people to lease cars and drive them on Bengaluru roads for either of the two platforms.
"I have taken the lead on this issue. We want to have an alternate to Ola and Uber and are looking at a private app. Whatever investment for developing the technology I will handle. I am already talking to software companies and we are looking to tie up with them," said Kumaraswamy in an interview.
The proposed app will work on a cooperative model, where drivers own the app and will decide prices which customers will have to pay and they would have to contribute to the running of the app.
The development comes at a time when the Karnataka Transport Ministry is looking to set a minimum fare cab aggregators will have to set in order to protect driver interests.
With fares hitting rock bottom at Rs 6 per kilometer, drivers say they are unable to qualify for higher slabs of incentive payouts by Uber and Ola, drastically reducing their earnings.
Further, they say with traffic snarls in Bengaluru on the rise and an oversupply of cabs on roads, getting business is getting harder.
"We have to think about both prices, what customers will be willing to pay us and what drivers will earn.
Since we're a drivers' association, we will think about what drivers make first before setting prices," said Tanveer Pasha, president of Uber, TaxiForSure and Ola (UTO) Drivers' and Owners Association.
The decision of Bengaluru cab drivers to explore the possibility of building an alternative to Uber and Ola isn't an isolated incident.
Drivers in Delhi with support from the local congress party and in Kerala, the CPI (M)) backed taxi drivers union have also proposed similar apps as earnings have fallen drastically with the two companies reducing cash burn, probably to avoid the India market from turning into a cash pit like China.
Uber, which unceremoniously exited China last year after selling its unit to local giant Didi Chuxing, said it was burning upwards of $200 million a month to discount rides for customers and pay incentives to drivers. The Indian market, which is far smaller than that in China, is seen to be heading down a similar path.
Last week Uber India President Amit Jain said the company has reached a tipping point in India, where sustained high demand from riders and drivers allows them to begin reducing higher levels of incentives to operate more efficiently.
"Currently, 80 per cent of drivers across India, who are online for more than six hours a day make between Rs 1,500 and Rs 2,500 a day, minus the Uber service fee," he said in an interview.
Reduced incentives to drivers is being seen as the first step to both Uber and Ola building a sustainable business in India.
However, they continue to keep fares low in fear of losing customers, which has adversely affected drivers' earnings. Many drivers have complained of earnings being halved from close to Rs 80,000 per month to Rs 40,000.
"We don't want incentives, but fares must be high enough for us to make money after paying the commission," added Pasha.
"We are in talks with Mr Kumaraswamy, and he has assured us he will help us build the app. It will give us freedom to work."
Photograph: Kai Pfaffenbach/Reuters