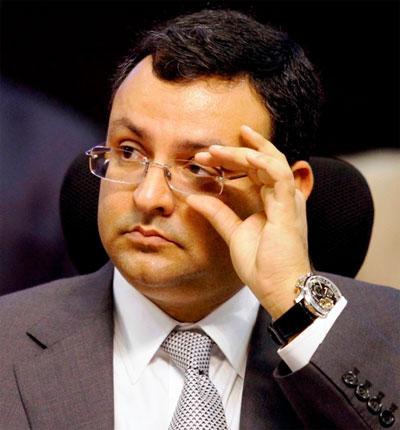 Tata Group chairman Cyrus Mistry was in a mood to answer questions. Even those on investments in Bengal and Singur could not change that mood.
Singur, in Hooghly district, was where the Tatas had sited their Nano car factory, over 1,000 acres. And, with strong opposition from those whose land had been taken over for it, mobilised by political parties, led by the present ruling party, they had to finally retreat, shifting the entire factory to Gujarat. The Singur site remains abandoned. And, the relationship between the state and the Tatas has since been keenly scanned.
Mistry, to a shareholder query on plans for Singur, said he wouldn't comment as it was still a matter before court but also took pains to explain that any group company looks at regions only on the basis of merit. And, that if there was any opportunity in Bengal, absolutely nothing would stop them from grabbing it. Not did an appeal to create more jobs in the state go unanswered. "Various Tata Group companies are functioning in the state in different capacities. TCS (Tata Consultancy Services) has a big centre here," he said.
West Bengal finance minister Amit Mitra, before leaving for London, said TCS was building a campus in Kolkata which would employ close to 20,000 people. According to a shareholder Business Standard spoke to, it was a significant change in Mistry's attitude. A shareholder query on investment in Bengal at the earlier Tata Global Beverages (TGB) annual general meeting did not elicit any response from him. Friday was different.
A shareholder asked, "When are you going to get the Tetley Super Green Tea to India?" Mistry carefully read a chit handed over by his management and then said, "It's a long response from my management but it doesn't reply to your question. So, I will answer it by saying Super Green Tea will be launched very soon. I greatly enjoy this tea."
Another shareholder, with interest in TGB for the past 25 years, felt: "Mistry was much more positive about Bengal this year. He is slowly slipping into Ratan Tata's (his predecessor's) shoes, though it might still take some time."
Ratan Tata had often conveyed his plans for Bengal at the TGM annual general meet - whether it was setting up a cancer hospital or highlighting the importance of Bengal as an investment destination or expressing sorrow over pulling out the Nano project from Singur.