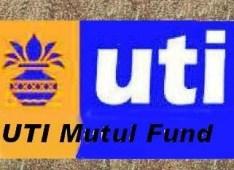 The current joint managing director of the National Stock Exchange, Chitra Ramakrishna and ING Vysya Bank's managing director and chief executive officer Shailendra Bhandari, are front runners for the post of chairman of UTI Asset Management Company, sources in the industry and finance ministries, said.

UTI AMC is the fourth-largest mutual fund in the country with assets of Rs 69,100 crore ($15 billion) under management, making its chairman's post a coveted one.

The AMC has been headless since U K Sinha, its former chief, moved on to take charge of the Securities and Exchange Board of India in February.

Both Ramakrishna and Bhandari were shortlisted after they were suggested by a head hunting firm, Egon Zehnder, chosen to identify potential candidates for UTI AMC. Egon had interviewed of 30 candidates.

The decision to select a chairman vests with a search committee of three board members: Anita Ramchandran, Mumbai-based founder of HR firm Cerebrus Consultants; Prithvi Haldia, owner of Delhi-based Prime Data Base and a representative of T Rowe Price, the single largest shareholder of UTI AMC.

Shareholders will have the final say.

Intense lobbying for the post has, however, given rise to a controversy and delayed decision making.

TRP, which holds 26 per cent stake in the fund house, twice alleged the government was trying to influence appointment of the chairman.

It said decision making was being influenced to get Indian Administrative Services officer Jitesh Khosla, the brother of finance minister Pranab Mukherjee's personal advisor Omita Paul, as chairman.

Reportedly, Khosla was not shortlisted even after being interviewed by the search committee.

TRP first made this allegation in a letter to the finance ministry and later to other majority shareholders of UTI AMC,
which include State Bank of India, Life Insurance Corporation, Punjab National Bank and the Bank of Baroda.
Though UTI AMC is a board-managed company, the government can influence the decision-making through the public sector banks, which are large shareholders.
The US-based TRP manages assets of $510 billion worldwide and is keen to increase its stake in UTI.
TRP's vice chairman, Edward Bernard was scheduled to meet Mukherjee to discuss the matter when the latter was on his US visit last month. However, it could not be confirmed if the meeting happened.
UTI AMC also had plans to come out with an initial public offer.
Ramakrishna, 48, is the second-most senior official at NSE, the country's leading equity derivative exchange, and has been with it since its inception in 1992.
Prior to this, she was with IDBI Bank, a promoter of NSE. Ramakrishna holds a degree from the Chartered Institute of Management Accountants, UK, and is also a member of the Institute of Chartered Accountants of India.
Apart from NSE, she holds senior positions in other companies promoted by the exchange.
Ramakrishna was part of the committee on financial sector reforms headed by Raghuram Rajan in 2008.
Bhandari had joined HDFC Bank as executive director and treasurer in 1994, after a stint with Citibank.
Between 2000 and 2004, he moved to asset management, joining ICICI Prudential Mutual Fund as managing director and chief executive officer.
He then joined Centurion Bank and led its merger with another private bank, Bank of Punjab.
This was in 2005, before another acquisition, this time of the Kochi-based Lord Krishna Bank in 2006. Centurion Bank of Punjab was subsequently acquired by HDFC Bank.
An alumnus of Delhi's St Stephen's College and IIM Ahmedabad, Bhandari also headed the private equity arm of Tata Capital for a brief while before moving to ING.