Bata India, the footwear manufacturer and retailer, is back to prioritising volumes for growth. This is a change from the strategy last year, when it was focusing primarily on creating a product mix that would span the premium to economy segments.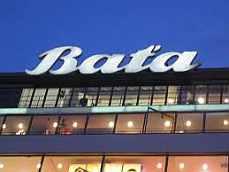 "On the back of this focus, the volumes have grown significantly. This is the cumulative effect of the 36 stores we opened in the last quarter of 2011. Added to that are the stores we opened this year. Bata is anyways a volume-focused company," said a top official who did not want to be named.

According to a market report, volumes have grown from 1.1 per cent in whole of last year to 14 per cent already in the first quarter this year.

Elaborating, Bata says the focus last year was on the creation of new lines and product mixes. In 2011, Bata tied up with designer Malini Ramani to create three collections of shoes over three years, each pair to be priced between Rs 1,800 and Rs 2,000. Also, the company shut most small stores.

At the company's annual general meeting last month, Rajeev Gopalakrishnan, managing director, had told journalists the company was looking to open a little over 100 stores this calendar year.

"We will invest Rs 45 crore (Rs 450 million) in plant modernisation in Batanagar, Patna and Bangalore, besides Rs 70 crore in store expansion," he said. This would mean in every new store a lot more scope for product display.

"One of the main reasons for
the volume growth is to do with the fruition of the plans we put in motion last year," the official added. Bata sold 48.8 million pairs last year.
In calendar year 2011, Bata opened 146 stores, as opposed to 69 stores in 2009 and 108 stores in 2010.
The volume growth is described as surprising, given the market dynamics. According to Harkirat Singh, chief executive officer at rival Woodlands, volumes for the industry have dropped about 10 per cent already this year.
"The mood overall is low, and the numbers in malls have seen a significant dip. Add to that the season and one has seen an over 10 per cent drop in volumes already. We will feel the pinch starting September if things do not improve," he said.
The Indian footwear market is currently estimated to be Rs 25,000 crore (Rs 250 billion), growing at 20 per cent per year. Of this, 40 per cent is organised.
Besides the volume game, Bata is also working on creating sub-brands in Hushpuppies and Footin. While Hushpuppies targets male buyers, Footin is aimed at youngsters.
Bata is looking to open 100 Footin stores by 2015, at an investment of Rs 45 crore (Rs 450 million). Interestingly, in these, Bata branding will be missing, even as Footin will be available in Bata stores.
"This strategy has been undertaken by brands across the world, looking to distance themselves from a sub-brand. The idea is the creation of a whole new brand, with different audiences and price points," said Krunal Mehta, vice-president, branding and corporate communications, Angel Broking.