According to media reports high price of coal to be purchased for the Adani plant at India's Jharkhand emerged as the key factor for the dispute.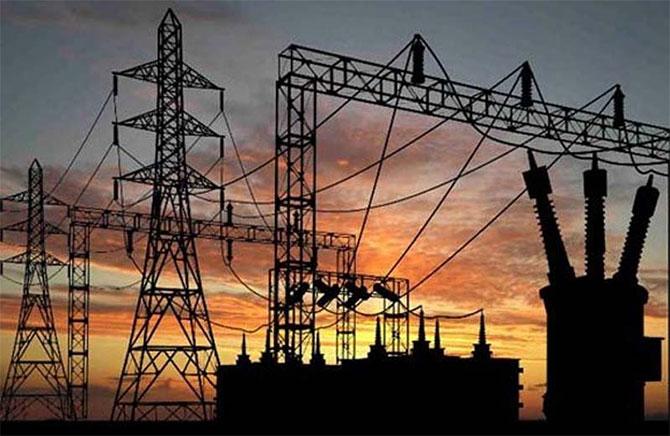 Bangladesh has sought revision of a 2017 power purchase agreement with Adani Power Ltd as the price for the coal-generated electricity appeared too expensive, officials said in Dhaka on Thursday.
"We have communicated with the Indian company seeking revision of the agreement," an official of the state-run Bangladesh Power Development Board (BPDC) told PTI on the condition of anonymity and without elaborating on the matter.
Media reports suggested that the "high coal price" to be purchased for the Adani plant at India's Jharkhand emerged as the key factor for the dispute.
According to Bangladesh's private UNB news agency, the letter of the BPDC, which is to procure the power, sought the revision as it received a request from Adani Power in relation to opening LCs in India to import the coal for the 1,600 MW plant in Godda district of Jharkhand.
"In our view, the coal price they have quoted (USD400/MT) is excessive - it should be less than $250/MT, which is what we are paying for the imported coal at our other thermal power plants," an unidentified BPDC official told the UNB.
When asked about Bangladesh's call for the revision of the pact, external affairs ministry spokesperson Arindam Bagchi said in New Delhi that it is a deal between a sovereign government and an Indian company.
"I understand you are referring to a deal between a sovereign government and an Indian company.
"I do not think we are involved in this," he said.
When pressed further on whether it does not fall under the purview of bilateral engagement, he said the government focuses largely on issues like greater economic integration and connectivity with countries in the neighbourhood.
"We do think that greater economic integration and connectivity with our neighbours assist our process of development.
"We have been talking about our neighbours benefiting from the economic growth of India," Bagchi said.
"We have tried to make it easier for connectivity be it physical or energy or power transmission or any of those or even waterways," he said.
Bagchi said it is a part of India's larger strategy of 'neighbourhood first' with Bangladesh.
"And under that, we of course, would like to see greater economic interconnections, integration of projects, investments but if a certain project is not working for financial or economic reasons, I don't think that's a reflection on the relationship," he said.
"And we will continue with our efforts to see how we can bring our two countries closer together through greater economic investment and trade linkages," he noted.
To another question on whether any foreign governments approached India about the status of Adani Group in the backdrop of an adverse report on the firm by US-based Hindenburg Research, Bagchi said he was not aware of such outreach.
"I do not know if they will approach the MEA.
"I am not aware of any such outreach at all. I do not think it is a foreign policy issue.
"If there is any query that they might have vis-a-vis a private organisation, maybe they will route it through other concerned departments concerned department.
"I am not aware...I do not think we have been approached by any government," he said.
Asked whether the controversy surrounding the company will cast a shadow on India's G-20 presidency, Bagchi rejected such a notion.
"My understanding is that a company has lost share value and they have withdrawn an FPO (follow-on public offer).
"I think that will be extrapolating a bit too much to say it will cast a shadow on India's G20," he said.
The UNB report said the BPDB requested the power procurement agreement be reviewed and tariff structure to be adjusted before it could start importing the electricity.
Adani Power requires a demand note from BPDB to be presented to Indian authorities before opening LCs against the coal import as their plant is meant for exporting power to the neighbouring country.
The US-based Institute for Energy Economics and Financial Analysis (IEEFA) in a 2018 report called the Adani project to be "too expensive and too risky for Bangladesh".
Bangladesh currently imports 1,160MW of electricity from India while under the 2017 agreement, Dhaka is supposed to buy 1,600 MW electricity from Adani Power Ltd for 25 years and start getting electricity from March this year.
Bangladesh's energy ministry officials said State Minister for Power, Energy and Mineral Resources Nasrul Hamid last month cleared Dhaka's stance on the issue during a visit to the Adani plant site last month though he refrained from making any comment on the matter.
Hamid, however, told reporters that Bangladesh would start importing the power generated by one of the two units at the plant, some 750 MW, from March.
According to officials familiar with the process, unlike the cases with other independent power producers, there was no provision for discounts on coal purchases in the agreement with Adani Power which visibly allowed them to quote a steep bill for the input for their plant.
Bangladesh currently generates 22,700MW of power in its own plants.