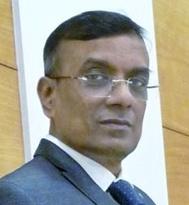 Leading micro finance institution Bandhan Financial Services, which has obtained banking licence from the Reserve Bank in April, on Wednesday appointed Deloitte as its management consultant.

"Today, we have signed an agreement with Deloitte which will work as an advisor to Bandhan and help its transformation into a bank in 18 months," Bandhan's chairman and managing director of Chandra Sekhar Ghosh told PTI.

He said the consultant firm will work closely with a 30-member internal team that had been set up by Bandhan for facilitating a smooth transition from an MFI to a bank.

Several other reputed firms like McKinsey, Boston Consultancy Group, PwC, Ernst & Young and KPMG had also applied for getting the mandate from Bandhan, he added.

Ghosh said that Bandhan would also appoint an IT consultant for developing the software and hardware needed to run modern-day banking operations.

"Bandhan plans to start off initially with 600-700 branches across the country. Some of them may be either existing ones or new," he said.

Around 80 per cent of the branches will be in the rural areas and the rest in the urban regions.

Bandhan, the largest MFI with a market share of 25 per cent, had recently lowered the interest rate by 50 basis points to 22.5 per cent.

IFC and SIDBI were existing investors in Bandhan.
Image: Chandra Sekhar Ghosh; Photograph, Courtesy: Bandhan