The Adani group has exited the financial services business by selling its entire 90 per cent stake in Adani Capital and Adani Housing to private equity (PE) firm Bain Capital for Rs 1,440 crore.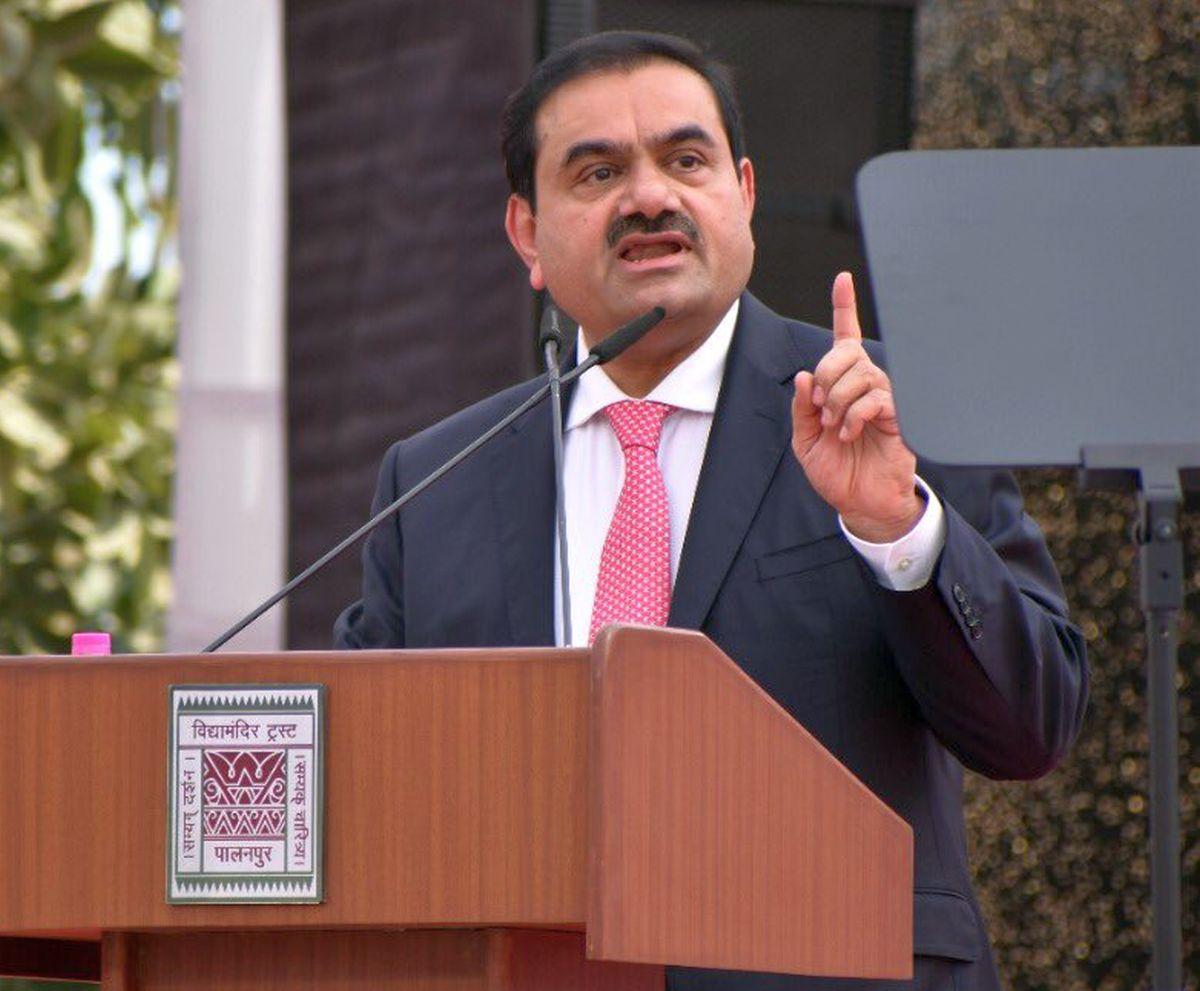 The total valuation of the Adani financial services business stands at Rs 1,600 crore.
Gaurav Gupta, managing director (MD) and chief executive officer (CEO) of the Adani firms will hold the rest of the stake.
Bain will also invest an additional Rs 983 crore as primary capital in the company to facilitate its growth.
Besides, Bain Capital will also make available a liquidity line of Rs 409 crore as non-convertible debentures (NCDs) to the company.
Gautam Adani, chairman, Adani Group, said Gupta and his team have not only built a financial services business with focus on the underserved in semi-urban and rural India but has also valuably contributed to the group.
"I am very happy that a credible investor like Bain is stepping in now and this will help the business grow manifold," Adani said.

"Gaurav and the team have built a scale lending business that supports entrepreneurialism and is trying to solve the $300 billion+ unmet retail MSME (micro, small and medium enterprises) credit demand in the country.
"The company has strong business fundamentals, an experienced team, with the ability to serve and expand to core segments like agriculture, housing and to under-banked rural areas," said Rishi Mandawat, partner at Bain Capital.
He added, "We see compelling opportunities to partner with Gaurav and the team to facilitate Adani Capital's next phase of growth.
"This is by providing access to significant capital, strategic and operating resources, and deep experience partnering with financial services businesses in India and across the globe."
"It has been an extraordinary six years; to have the capital, a strong brand and, more importantly, the freedom to build a business is perhaps unprecedented.
"And for this, I thank Gautam bhai for the opportunity and his faith in me," said Gupta.
"Our aim has always been to support micro entrepreneurs and first-time homeowners in Bharat and to be the most economical and convenient lender to our customers by leveraging technology.
"The team and I are pleased to welcome a partner like Bain Capital, which shares our vision of making affordable finance available to our customers with a strong focus on customer literacy and education.
"With Bain committing Rs 1,000 crore in the company, we are now equipped to grow 4x from here," he said.
Adani Capital was founded in 2017 to democratise access to affordable, convenient lending solutions and support the next generation of MSMEs and entrepreneurs in India.
It has built an AUM of nearly $500 million, a network spanning more than 170 branches across eight states, and a team of over 2,500 professionals.
The company will undergo a branding change with Adani's exit.
The Adani group, on the other hand, plans to focus on its core business of infrastructure and prepay debt — both at the promoters' level and at the listed-entities level.
The group is currently busy commissioning the Navi Mumbai airport project and Ganga expressway projects.
Last week, the Maharashtra government cleared the award of the Dharavi redevelopment project to the group and this would require investments of Rs 20,000 crore.
The group is also setting up a copper smelter and PVC project.
Its three listed companies — Adani Enterprises, Adani Green Energy and Adani Transmission plan to raise Rs 33,000 crore via qualified institutional placements (QIPs) by the year-end.