Kapiva's plans to introduce allopathy-like doses of ayurvedic remedies for the millennial consumer finds traction.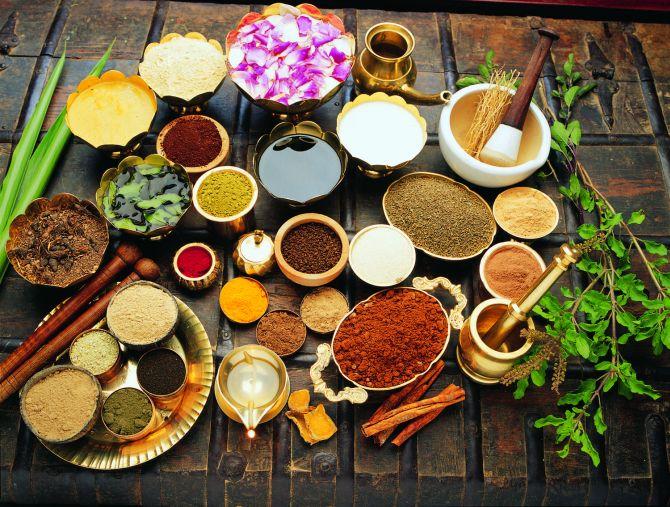 Ayurvedic medicines still continue to be viewed as only a niche alternative to mainstream allopathic drugs.
Baidyanath scion Ameve Sharma and entrepreneur Shrey Badhani set out to change this perception in 2015 via Kapiva Ayurveda, with a range of wellness products with both FDA (the US drug regulator) and GMP (Good Manufacturing Practice) certification.
"The products stemmed from a need to introduce allopathy-like doses of ayurvedic remedies for the millennial consumer.
"While both of us grew up on a steady dose of ayurveda, we felt friends and colleagues in our age group did not trust the products, as they were not uniformly certified," said Sharma.
Over the past three months, Kapiva Ayurveda has got in strategic investors, diluting almost 10 per cent of the business into equity.
Madhu Kela (ex-investment head at Reliance Capital), Maninder Gulati (head of strategy at Oyo) and the Gilani family (which runs GITS Food) were brought on board. And, not only to fund but to guide the founders in different areas of decision-making.
"Lead investor Madhu will be helping us with long term strategic vision.
"GITS has almost half their turnover from international markets and we wanted to leverage their acumen and distribution network for Kapiva.
"Maninder Gulati has been helping us with corporate governance and hiring, with his extensive experience," said Sharma.
Kapiva would be raising a larger Series-A fund to the tune of $8-10 million in the middle next year.
"In the US alone, we have 740 doctors on board who have tried samples and are prescribing ayurvedic alternatives of allopathic drugs, which generate almost 40 per cent revenue.
"The rest of the revenue is generated through distribution via Indian supermarkets and online channels," says Sharma.
The company is currently in talks with large supermarkets to expand their base, both through retailing and by setting up clinics in international locations.
Within India, Kapiva has been seeing demand from Bengaluru and Hyderabad and is expanding in those cities next. It already has a range of clinics across Mumbai, Kolkata and Delhi.
"Right now, we are marketing in specific cities. Most of the marketing is localised through outdoor channels, digital media and sampling sessions.
"We would like to be present in at least six to seven cities before the next round of fundraising," he said.
The long-term goal for Kapiva is to be a market leader in herbal healthcare, including personal care products. It competes with Patanjali, Himalaya and Organic India in this category.
"We have a strong five-year plan for (annual) turnover of Rs 500 crore. Currently, we are targeting people who know about ayurveda to some extent. By next year, we will start larger campaigns, including television-specific advertisements," said Sharma.
Photograph: Kind courtesy, Kapiva Ayurveda.