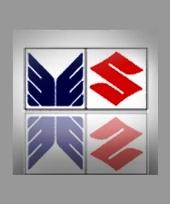 Defying the high court's orders, workers continued their sit-in strike on the premises of Maruti Suzuki India's Manesar plant for the eighth consecutive day on Friday, with production activities at a complete standstill.

The strike by workers at Suzuki Powertrain India Ltd in support of their colleagues at the Manesar plant has made the situation even more precarious for the Maruti Suzuki India management.

The company has decided to stop production at its main factory in Gurgaon on Friday and Saturday on account of a severe shortage of engines and transmissions due to the strike at SPIL.

Workers at Suzuki Motorcycle India Pvt Ltd have  also resorted to a strike to press their colleagues' demands.

"The Manesar plant is still under workers' control. No production is taking place there today," a Maruti Suzuki India spokesperson told PTI.

Meanwhile, shares of the company were trading 2.14 per cent down at Rs 1,033.80
apiece on the Bombay Stock Exchange in the morning on Friday.
On Thursday, Punjab and Haryana high court had directed that there would be no sit-in strike within 100 metres of the premises of MSI's factory at Manesar.
Justice Surya Kant of the high court issued further directions that striking workers on dharna (sit-in protest) in the plant should be taken out.
He had also directed that willing workers should be allowed to join duty and those on strike should not be allowed to stop them.
The court also asked the police authorities to ensure that workers who wish to join the dharna are not stopped.
Workers at MSI's Manesar plant went on a stay-in strike on October 7 afternoon, completely affecting production at the unit.
They were demanding the reinstatement of over 1,000 casual staff that were not allowed to rejoin work after an earlier 33-day stand-off that started on August 29, besides 44 suspended permanent employees.