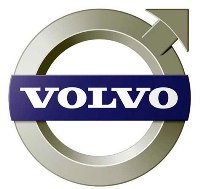 Tata Motors and Ashok Leyland have been locked in a battle for leadership in the bus segment for quite some time now, with each having around 43 per cent market share.

But the minnows in India -- Volvo, with just 1.2 per cent market share and Mercedes Benz with even less -- are fighting back in a segment that is perhaps the largest.

Volvo, for example, is negotiating with 15-20 state transport undertakings to bag contracts for supplying long distance buses.

Mercedes-Benz too is vying for similar contracts on the back of impressive response it got from the STUs in Maharashtra, Andhra Pradesh and Karnataka.

MAN is also gearing up to launch a variety of products under the luxury and city bus segment.

Industry experts say Indian bus buyers including STUs and private fleet owners are warming up to these international bus brands despite their premium price tags (they cost 15-20 per cent more) for two reasons: one, they have the capacity to absorb higher wear and tear, and two, there is a growing demand for luxury and super-luxury buses from passengers.

Akash Passey, managing director, Volvo Bus Body Technologies India, says the company is talking to various STUs as well as private fleet owners.

"The demand for quality buses is certainly increasing in India and we would like to grow with the market. We are expecting a growth of 25-30 per cent in sales this year to 700-800 units," he says.

One of the main selection criteria required to submit bids floated by some STUs is that the vehicle should be powered by compressed natural gas.

While Tata Motors and Ashok Leyland have been supplying CNG run buses to municipal corporations, Volvo, Mercedes and MAN are now making fresh investments in developing these technologies.

"The major success story is that over 80 per cent of our buyers have shifted to multi-axle
products and that is the way ahead for the Indian market," adds Passey.
Sources say that Man Force Trucks will be launching its bus range in the next four to six months.
Meanwhile, Mercedes-Benz is planning to launch a 38-seat city bus in the third quarter of this year.
The company bagged a contract for supplying 40 buses to travel firm Neeta Tours & Travels last month.
Srinivas Chilukuri, general manager -- bus sales, Mercedes-Benz, says, "As customers experience our products, they give repeat orders."
Repeated complaints about Indian manufacturers failing to honour their delivery commitment have also led Indian STUs to approach the multinationals.
The Pune and Delhi municipal corporations, for example, have expressed dissatisfaction over orders given by them to Tata Motors and Ashok Leyland for delivery of buses.
It's not that Indian brands are oblivious to the challenge. India's second largest commercial maker, Ashok Leyland, is readying a new bus with options of diesel and CNG engines.
An Ashok Leyland official says, "The Pune corporation had altered the specification , leading to time overrun. Our company's share in STU demand in the country is 56 per cent now and half our sales come from them."
Similarly, Tata Motors will enter the luxury coach segment this quarter with the launch of Divo.
This model will compete against those of Volvo and Mercedes, but will be 10 per cent cheaper.