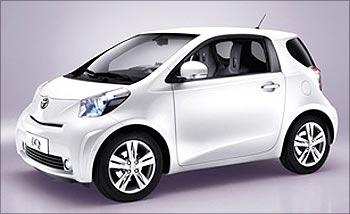 It's not enough to have a good-looking car. What your vehicle also needs are snazzy accessories and the best in-car entertainment systems. Simply put, your machine should be a head turner.
Going by the accessories that were on display at the recently concluded Auto Expo 2010, it was evident that the market for car accessories, thanks to enthusiastic motorists, will grow at a healthy pace.

We give you the lowdown on the select accessories that should be a must for your vehicle the next time you decide to prep up your car.
Wheels of fashion
To give your car a more rugged look and better control, it makes sense to opt for alloy wheels. These are easily available and some of them give better mileage than the usual tyres. A plethora of brands is available in different colours, from black to copper to carbon.

You can get alloy wheels in different sizes but they look better on SUV than on small cars. The price of these mean wheels varies, starting from Rs 5,000 for a basic model and going up to Rs 20,000 per wheel. These wheels are gradually finding acceptance among Indian buyers and can make your car look far better than the usual factory-installed set.
Way finder
Global positioning system (GPS) devices are the upcoming trend in car accessories. From basic navigation systems to other advanced devices (you can also put hidden microphones, for instance, which allow you to listen to in-car conversations even if you are not in your car), GPS devices have come a long way.

The idea is to make sure that you don't get lost when you are in the car and the car doesn't get lost when you aren't there! The basic GPS device, which only helps in navigation, comes for Rs 3,000 and the advanced ones cost Rs 15,000 onwards. GPS devices from Delphi and MapMyIndia.com, for instance, are preferred brands in this category of car accessories.
Move to the music
Multimedia devices in cars, too, have been given a makeover. What's more, with touch-screen audio systems, you can now bid adieu to push-and-play buttons too. Once you add Bluetooth connectivity and USB drives, you have more music than ever in your car. Brands like Blaupunkt, Clarion, Pioneer and Sony offer such systems. The price range for touch screen systems starts at Rs 18,000 and goes spiralling upwards.
Our pick would be the Pioneer AVH P6050 which has a 7-inch wide touch screen, six-CD changer, five screen modes and an anti-glare coated LCD screen. At Rs 80,000, this system packs quite a punch. Most of these car audio systems are easily available at various car accessories dealers all over the country.
Go on, dress up your car. After all, it's worth it.