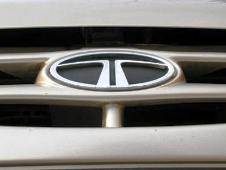 Automobile giant Tata Motors is all set to launch its light commercial vehicles in Australia through an agreement with a local distributor Fusion Automotive.

Under the deal that gives Fusion Automotive exclusive marketing and distribution rights within the country, it will first start with a range of commercial vehicles in the fourth quarter of 2013, according to media reports.

The 4x2 and 4x4 'Xenon ute' models, with single-cab and dual-cab variants would be made available and all models will be powered by a 2.2-litre turbo diesel engine producing 103-kW of power and 320Nm of torque, said a report by local daily The Age.

Sara Smith, marketing and communication manager of Fusion Automotive, was quoted as saying in the report that the new models will be competitively priced and well equipped.

"We haven't locked down a price point.

"But they will be in the AUD 20,000 to AUD 30,000 (around $18,446-27,669) range," she said.

Fusion Automotive said by the end of 2013, there will be 13 dealers and the company was targeting 25 dealers around Australia by next year.

A report in the web portal The Motor Report' here quoted Tata Motors MD Karl Slym as saying: "We are very pleased to announce our entry in Australia and this marks an important milestone in the continued expansion of our global footprint."


"As we launch products tested and validated across some of the toughest terrains into the Australian market, we are happy to partner with Fusion Automotive, who brings to the table their tremendous experience in the Australian market," Slym said.
This is more of a re-entry for the car-maker in the country.
Tata kicked off in Australia in 1996 with its Telcoline ute it will again focus on the budget utility market when it relaunches, the report added.
Fusion Automotive MD Darren Bowler, said the new 'ute' range will be up to dealing with Australia's harsh conditions.
"There is no tougher place on earth to test vehicles than on the tough and demanding roads of India, and we believe this will give the Tata Motors products a competitive advantage within the Australian market," Bowler said.
He added that the light commercial segment is now the third largest segment of the Australian new-car market, with 13 major brands in the 4x2 and 4x4 categories.
"We believe there is demand in Australia for a utility range of vehicles with the toughness and value for money equation that Tata Motors products deliver."
In regards to other passenger vehicles, Bowler said Fusion Automotive may look to other Tata products in the future.
"There are a number of other vehicles we could consider as Tata has a huge range of great products.
"But we are focusing on launching our range of commercial vehicles first to make sure we get that right," Bowler said.