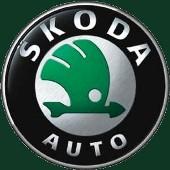 SkodaAuto India is looking to derive significant benefits from the expansion of its German parent, Volkswagen, in the country.
SkodaAuto, which was the first VW group firm to enter the domestic market about a decade ago, also intends to become more affordable in the long-term, enabling it to enter more segments.
With VW entering and subsequently enlarging its operations in India, the Czech auto major will increase the percentage of locally-made components that go into its highest selling vehicle here -- the Fabia.
 "At present, the localisation in the Fabia stands at about 15 per cent. This will go up to 50 per cent by the end of this year. This will give us the possibility of adding more value to our vehicles," Skoda Auto India Board Member, Sales and Marketing, Thomas Kuehl said here on Wednesday.
As the cost of production would come down due to the localisation, Kuehl said that the car maker would create a new line-up within the Fabia range that would include a sports variant as well as "rough-road" version, tentatively known as 'Scout'.
The refurbished line-up is likely to be in place by the second-half of this year. "In India, we want to be more affordable and our prices will remain 3-5 per cent lower than that of VW vehicles," he added.
Moreover, the recent alliance between VW and Japan's Suzuki for the joint development of small cars could also influence SkodaAuto's plans for developing its own small car, which is likely to hit the roads within the next two-three years.
This vehicle is be placed below the Skoda Fabia, the current volume driver. "Discussions are now taking place at the group-level to see what synergies can be derived (out of the partnership)," Kuehl said, while indicating that SkodaAuto could profit from the technology sharing emerging out of the relationship between its German parent and the Japanese auto giant.
SkodaAuto India is targeting 'double-digit growth' this year with the intention of selling upwards of 20,000 vehicles this calender year, while raising the number of total sales outlets to 95 during the same period, Kuehl said. Last year, the firm sold 16,000 cars in the country.