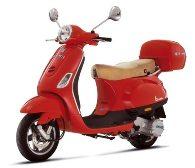 Talks between Piaggio Vehicles, the Indian subsidiary of Piaggio & C.s.p.a of Italy, and General Motors for engine sourcing fell through.
General Motors was in discussion with Piaggio India to source diesel engines for its passenger and commercial vehicle models, which it intends to launch from the Shanghai Automotive Industry Corporation (SAIC) portfolio.

But due to unspecified reasons, GM has now opted to source engines from one of the Chinese engine making companies, said people in the know.


The Italian company is expanding its unit at Baramati in Maharashtra from where it plans to manufacture one-litre and two-litre diesel engines to cater to two- and four-wheelers. Experts say these engines were best suited for vehicles from GM-SAIC, including a multi-seater passenger van and a mini truck. Production has begun and will become fully functional by April.


This is, however, not the first time that GM India is outsourcing engine manufacturing to a third party despite having an operational factory that makes engines for cars. The company will source BS-IV engines from the Delhi-based Sonalika Group for the Tavera.


"General Motors was in talks with some companies for sourcing of engines. They are free to source it from anywhere they wish," said Ravi Chopra, chairman and managing director, Piaggio Vehicles.


General Motors India executives were not available for comment. SAIC recently bought 50 per cent stake in GM India for around $500 million. GM is now planning to get diesel engines from Yunnei Diesel Engine Company, a southwest China-based company.

Mid last year, SAIC, which produces petrol engines, had evinced interest in having operating control of Yunnei which would lead to the access of a new set of diesel engines.


Piaggio, meanwhile, is investing ¤60 million towards setting up the new facility for manufacturing diesel and petrol engines. Production of the range of petrol engines, including 125cc and 150cc capacity, has already started with exports to Italy.


Piaggio's diesel engine capacity of 50,000 units per annum has been set up for the company's four-wheeler vehicle. The petrol engine capacity, serving the two-wheeler purpose, is set at 100,000 units per year initially.


It is also planning to set up a two-wheeler manufacturing plant at Baramati with an investment of ¤30 million. The company plans to start production of the Vespa LX 125 automatic scooter from this new plant by the end of next year.

The new plant will have an annual capacity of 150,000 units per annum initially. The ungeared scooter segment is dominated by Honda with a market share of nearly 45 per cent.