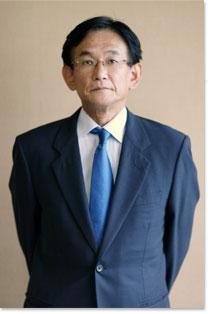 Maruti Suzuki India said on Friday it has appointed Kenichi Ayukawa as the new managing director and chief executive officer, who will succeed outgoing Shinzo Nakanishi.

The appointment will be effective from April 1.

The board of directors of the company at a meeting held on Friday appointed Ayukawa as the new Managing Director and Chief Executive Officer in place of Nakanishi as the latter has attained the age of retirement, the company said in a statement.

Nakanishi had joined the Japanese auto giant Suzuki Motor Corporation's Indian subsidiary in 2007 was re-appointed its Managing Director and CEO Shinzo Nakanishi for three years in September 2010.

Shares of the company were trading at Rs 1,394.80 apiece, down 1.81 per cent from their previous close on the BSE at 1220 hours.
Image: Kenichi Ayukawa | Photograph, courtesy, www.marutisuzuki.com