Cars and two-wheelers attract 28% GST and a cess in the range of 3-22%, taking the effective tax rate to up to 50%.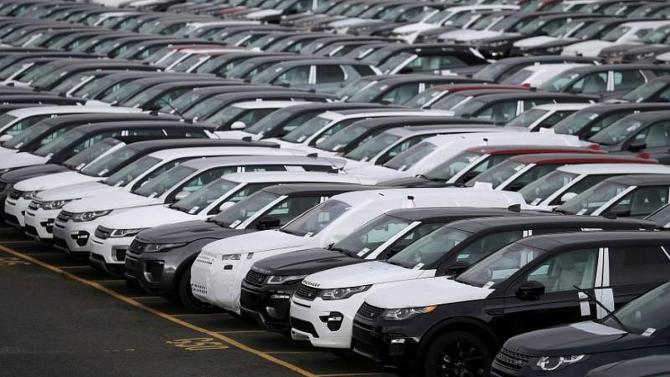 In the goods and services tax (GST) regime, India levies one of the highest taxes on vehicles among key world markets when compared with the GST equivalent value-added tax (VAT) levied in other countries.
Cars and two-wheelers attract a GST rate of 28 per cent in India and a cess that ranges from 3 to 22 per cent, taking the effective tax rate to up to 50 per cent.
The GST was implemented in July 2017 and subsumed a host of indirect taxes, including excise duty, VAT and entertainment tax.
The GST issue on automobiles - that has often been a contentious issue between auto firms and policymakers - was back in the spotlight last week.
A note by an unnamed finance ministry official spurned the proposal for a rate cut put forth by the industry.
GST rates on automobiles under the current tax regime are less than what VAT and excise duty rates used to be, said the ministry official, justifying turning down the proposal to cut tax.
"The total cost of ownership in India is the highest among key markets of the world.
"India is today the fifth biggest market but it's mainly driven by low-priced vehicle as taxes on big cars are too high.
"The penetration of vehicles is low at 33 cars/1,000 households and is expected to increase to 110 cars/1,000 by 2050," said Puneet Gupta, associate director at IHS Markit, a sales forecast and market research firm.
Amid dwindling sales and the Covid pandemic, which dented volumes further, automakers have been pitching for a GST rate cut for more than a year now.
Most recently, Shekar Viswanathan, vice-chairman at Toyota Kirloskar Motor, said the unviable tax structure in the country needs to be rationalised.
At auto industry's annual conference, Kenichi Ayukawa, managing director (MD) and chief executive officer (CEO), Maruti Suzuki India, also batted for a duty cut to boost demand.
For the sake of comparison, the study includes only the taxes levied before the vehicle leaves the showroom.
It excludes charges borne by buyers after purchase.
This includes registration, road tax, insurance charges and ownership tax, among others.
Countries such as South Korea, China, Russia, the US, the UK, Japan, France and Germany, in addition to the basic VAT, have their own taxation framework, shows a study on tax rates compiled by the European Automobile Manufacturers Association (ACEA).
For instance, South Korea, in addition to a VAT of 10 per cent, attracts a consumption tax of 5 per cent of the factory price and an acquisition tax of up to 7 per cent.
Russia levies a 20 per cent VAT and an excise tax which is governed by the horsepower of the vehicle.
The specific rate increases according to the horsepower.
The UK levies a VAT of 20 per cent. Automobiles also attract taxes on ownership and an excise based on CO2 emissions.
Similarly, Japan levies a tonnage tax based on the vehicle weight and a consumption tax of 10 per cent plus an environment performance levy.
Favouring the argument of a GST cut by auto companies in India, tax experts said, in the current times, the objective should be to improve aggregate demand in the economy.
"An increase in demand would improve the overall economic activity and generate employment which would further push the demand up in a snowballing effect.
"Speed is the essence here so that base economic activity is preserved and not allowed to dry down due to lack of demand," said Waman Parkhi, partner, indirect tax at KPMG.
A decade back, in equally challenging times, a reduction in excise duty on cars from 24 per cent to 8 per cent over the period of 2006-2009 had helped revive demand in the economy, said Parkhi.
"Instead of focusing too much on tax revenues or whether cars are an elite consumption, the focus could be on doing everything that rejuvenates economic activity," he added.
Photograph: Phil Noble/Reuters