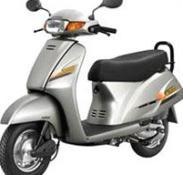 Honda Motorcycle & Scooter India Pvt Ltd (HMSI) will set up its second plant in Rajasthan at an investment of Rs 1,100 crore (Rs 11 billion) with an installed capacity to produce 12 lakh units per annum.
"Keeping in view the economic and financial environment of the state, the Cabinet has granted its approval for granting a customised package to the company (HMSI)," a top government official said.
The construction work is likely to begin this month itself, the official added. While HMSI officials were not available to confirm the development, the Rajasthan government official said the company will set up the plant near Bhiwadi with an initial capacity of six lakh units per annum in the first phase at an investment of Rs 500 crore (Rs 5 billion) over a five year period.
The company intends to ramp up the capacity to 12 lakh units per annum, which could entail an additional investment of Rs 600 crore (Rs 6 billion) in the second phase, the official added.
HMSI currently manufactures two-wheelers at Manesar in Haryana with a capacity of 15.5 lakh units per annum.
Last year it had threatened to move out of Haryana due to labour strike, which resulted in losses of over Rs 300 crore (Rs 3 billion) as production came down by almost 50 per cent due go slow agitation by its factory employees during August and October.
The company produces scooters Activa and Dio along with bikes Unicorn, Shine and CBF Stunner from its Manesar plant.