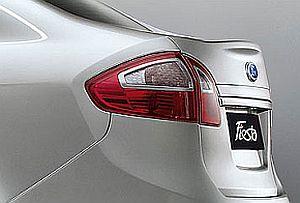 US automobile major Ford has decided to recall 3,072 Ford Fiesta cars in India.
These were manufactured at it's factory in Maraimalai Nagar, near Chennai. "The safety and comfort of our customers are always top priorities.
For their peace of mind and convenience, we have initiated a Field Service Action to correct a product concern on 3,072 Ford Fiesta TDCi vehicles," it said.
The company is writing to customers and asking them to contact their local Ford dealer so that a new design, a waterproof Glow Plug Control Module, can be installed free of charge.
The Ford Fiesta in question here, built at the plant from October 14, 2010, to December 16, 2011.
This is a proactive, voluntary recall action to ensure customers' safety and satisfaction and no accidents or injuries related to this concern have been reported," said the company. In October, Japanese automobile major Nissan has said it is recalling 9,000 units of its compact car Micra and mid-sized sedan Sunny in India to replace faulty airbags. The move is part of a global recall by the company.
Since the Society of Indian Automobile Manufacturers started voluntary vehicle recall for safety-related issues in July 2012, about 700,000 vehicles have been recalled by various companies, including Maruti Suzuki, Mahindra & Mahindra, Toyota, Ford, Honda and General Motors.
Last month, Maruti Suzuki India had announced the recall of 69,555 units of the Dzire, Swift and Ritz models manufactured between March 2010 and August 2013, owing to a fault with the wiring harness.
In April this year, Maruti Suzuki recalled 103,311 units of the Ertiga, Swift and DZire models manufactured between November 12, 2013, and February 4, 2014, to replace a faulty fuel filler neck.
Last year, General Motors India had recalled about 110,000 units of its multi-utility vehicle Tavera to address emission and specification issues.
As part of the new Central Motor Vehicle Rules, the government is framing a mandatory recall policy entailing penalties.