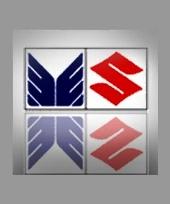 Maruti Suzuki India said on Wednesday it expects to have full employee strength at its troubled Manesar plant by the end of September with the completion of fresh recruitments.

"The regularisation of contract workers and new recruitments are going on and this will be over in the next 10 days.

"By the last week of September, our total manpower will be in place at Manesar plant," MSI chief operating officer (supply chain) S Maitra told PTI on the sidelines of Automotive Component Manufacturers Association of India annual convention in New Delhi.

MSI had around 3,300 workers at the Manesar plant before the July 18 violence, in which one executive was killed and 100 injured.

The plant has an annual production capacity of 550,000 units.

After a month-long lockout, which was lifted on August 21, the company had fired 500 permanent workers and said it would not take back those contract workers who have been found
to be involved in the violence.
Sources had said the company may not take back nearly 500 contract workers.
Commenting on normalisation of production, Maitra said: "By around the end of September the second shift will start. . . We are ramping production at the plant at the moment and working in single shift."
He said the company rolled out 581 cars from the plant.
"In the next three to four days we will reach the full production capacity of a single shift, which was about 700 units earlier (before the July 28 violence)," Maitra added.
Currently, all the four models Dzire, Swift, SX4 and A-Star are being produced at the Manesar plant.
Asked if the company could make up for production losses during the lockout, he said: "By October end we will try to regain our lost production."
The company was producing about 1,500-1,700 units a day before the trouble at the plant.
Maitra also said that by October the company will start renegotiations of for steel price with its suppliers.