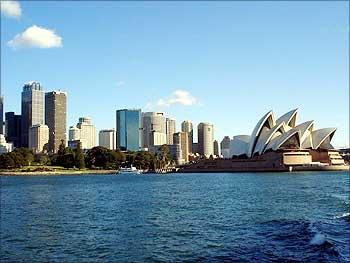 The Australia-India Business Council on Tuesday welcomed the decision of the Prime Ministers of the two countries to bring forward the Free Trade Agreement deadline from 2016 to 2015, saying it will 'immensely help' the bilateral trade relations.
Vice Chair of AIBC Sheda Nandkeolyar expressed her gratitude over the announcement made by Australian Prime Minister Tony Abbott in the Parliament that Free Trade Agreement deadline would be brought forward to 2015.
Nandkeolyar will be part of the 500 business leaders who will meet Modi at the Governor's house in Melbourne.
"After the meeting, there will be definitely traction in terms of bilateral relationship and there will definitely be a positive output," she said.
"Though the results would take time to show, but, I think, both sides are open to business and there will be new opportunities which will be coming up," she said, adding that the move to bring forward the FTA deadline will 'immensely help the two sides'.
Earlier, speaking in the parliament Abbott said: "By the end of the next year, we will have a Free Trade deal with what is potentially the world's largest market."
Modi also announced that India will organise a 'Make in India' show in Australia in 2015 while Australia would hold a business week in India in January next year.
Modi is the first Indian Prime Minister to visit Australia in 28 years after Rajiv Gandhi visited the island nation in 1986.
He will leave for Fiji on Tuesday night for a day-long visit to conclude his ten-day three-nation tour.