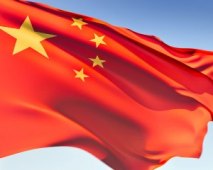 Workers of a foreign firm in China are seeking compensation alleging that they have been asked to 'bark like dogs' at monthly meetings, the latest dispute to hit international companies here which were hit by a spate of strikes over pay and conditions in recent months.
Twenty six former employees of the Shenzhen-based Chloride Phoenixtec Electronics Company in southern Guangdong Province had appealed to the city's labour arbitration authority, demanding that the company compensate them for insults and for the unfair dismissal of seven of them, state run Global Times reported on Tuesday.
The workers, from the company's production department, claimed that their former general manager, Zhang Hongyi, 'humiliated workers by asking some of them to bark like dogs in front of their co-workers' during the company's monthly meetings.
They also claimed that the company hadn't paid them a hot-weather subsidy -- a summertime benefit that they are entitled to by law.
"We had collectively filed an application with the local arbitration committee against the company.
"And we were also considering appealing to the local court about the company threatening the employees' families over the phone and insulting the employees by asking them to bark like dog at monthly meetings," Song Jinhua, who had been fired by the company said.
He claimed that he was fired along with six co-workers for appearing in TV interviews about the incident.
Hu Yunqing, the lawyer representing the 26 former employees, said it was a typical case involving local employees of a foreign company who are seeking to uphold their legal rights.
Hu said she won a gender-discrimination case against the same company last year.
"A female employee of Chloride Phoenixtec was transferred to a less-important position after her pregnancy and nursing period and was monitored and discriminated against after the transfer," Hu said.
Former manager Zhang, the claims had been exaggerated by a few ex-employees. "I don't remember whether I asked people to bark in meetings, and even if I did, it would have been only a joke," he told the daily.
Zhang insisted that the management methods he applied were 'very much human-concerned.'
Pugi Gianluca, an Italian who just took over as general manager of the company, he didn't know whether Zhang asked the employees to bark but the manager wont be fired. "The main reason for the strike is that the employees were asking for better working conditions, better shifts, higher bonuses and salaries," Gianluca said.
Labour disputes between Chinese employees and foreign management are nothing new in China. Just a month ago, a South Korean boss at a South Korean moulding plant in Dongguan, Guangdong, had to pay nearly $2,955 to a Chinese worker for beating him seriously.
These similar accidents also come at a time when labour disputes are on the rise in this south China province amid a labour shortage.
Workers often demand higher salaries and better working conditions. Companies such as Honda and Foxconn have agreed to raise workers' basic salaries by more than 30 per cent following walkouts and a spate of suicides.
Ren Hucheng, a Beijing-based lawyer specialising in labour law said labour disputes are likely to occur in labour-intensive industries such as the garment sector, food processing, electronics manufacturing and private companies, rather than in state-owned firms.
The lengthy procedures involving in settling the rising number of labour disputes impede workers from effectively protecting their rights, he said, "Compared with other legal cases, labour disputes must be submitted to the local arbitrary committee first before they enter into hearing procedures, and it could even take six months for some cases to complete the whole arbitration procedure, which has already been reduced to the minimum," Ren said.