The government has retained Arvind Subramanian as its chief economic advisor, unlike other American professors Dr Raghuram Rajan and Arvind Panagariya, who quit their jobs as RBI governor and NITI deputy chairman respectively.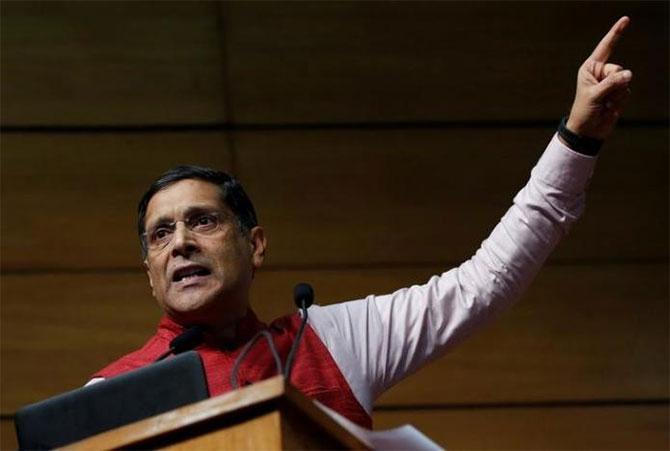 The government will extend the term of Chief Economic Adviser Arvind Subramanian by one year till October 2018, Union Finance Minister Arun Jaitley said on Saturday.
Dr Subramanian, a Senior Fellow at the Peterson Institute for International Economics in Washington, DC, was appointed CEA in October 2014.
His three year term would have ended on October 16, 2017.
The CEA is usually the main go-to person for advice for the finance minister on macro-economic matters.
The CEA's primary responsibilities, among others, include authoring the mid-year analysis and the Economic Survey.
Dr Subramanian's predecessor was Dr Raghuram Rajan who quit the position in September 2013 after being appointed governor of the Reserve Bank of India.
Dr Subramanian, who turned 58 on June 7 -- he shares a birth date and year with US Vice-President Mike Pence -- graduated from St Stephen's College, Delhi, has -- like Dr Rajan -- an MBA from the Indian Institute of Management-Ahmedabad.
He has an M Phil and D Phil from the university of Oxford.