The US side had pushed for removal of price caps on medical equipment such as coronary stents and a commitment by India to reduce trade imbalance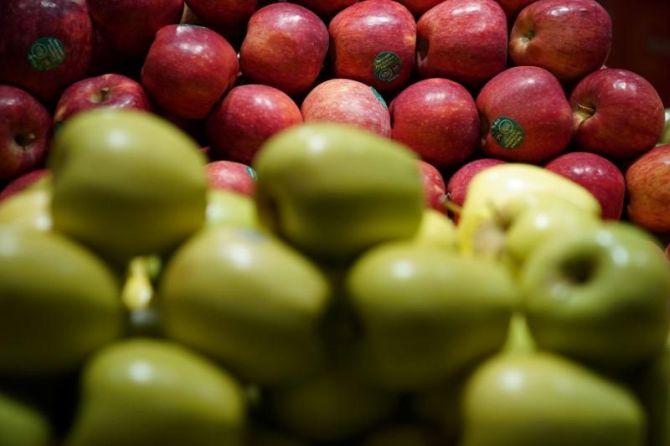 The cancellation of a top United States trade delegation visit to New Delhi last week has solidified chances of higher import duties on 29 key US products, going live from September 18.
US trade representative for south and central Asian affairs, Mark Linscott, was set to visit India, with an aim to dissuade New Delhi from implementing the tariff hike of 29 US agro products, which has been in the works from June.
The move comes after New Delhi got a cold shoulder from Washington DC on its request for exempting India from higher tariffs announced by the US on steel and aluminium imports.
Despite both sides having had three separate meetings over the past three months on the issue, a possible solution is yet to be found.
"As a result, higher tariffs that have been announced, are expected to kick in," a senior commerce department official said.
The US side had pushed for removal of price caps on medical equipment such as coronary stents and a commitment by India to reduce trade imbalance, he added.
However, India has pointed to greater oil and gas imports from Texas and a burgeoning list of orders for aircraft by Indian commercial carriers.
From Tuesday onward, imports of high value products such as apples, almonds and walnuts from the US will attract 50 per cent higher tax.
Some industrial products and steel will also be hit. India is the largest destination for these goods and US farmers already reeling under high costs owing to America's continuing trade war with China will be hit hardest.
India expects to add $240 million to the exchequer as a result, the exact amount the government says businesses will lose because of higher US tariff hikes on steel and aluminium.
"We have notified the WTO of our decision and the retaliatory measures are allowed to us under trade norms," an official said.
However, New Delhi's upgraded tarffs, already notified by the Revenue Department, effectively breach WTO mandated 'bound rates' for the first time - India will enter a long list of nations that have broken their commitments to WTO, Abhijit Das, trade expert and head of the Centre for WTO Studies, said.
The country may officially then be open to criticism for being protectionist as under the norms of the WTO, the bound tariff rate is the customs duty rate committed by a country to all other members under the most favoured nation principle, he added.
This global trade law for the 164 WTO members prohibits discrimination on the basis of tariffs.
Time ticking for trade talks
Interestingly, the development comes only days after both nations decided to hold extensive talks on defence and foreign affairs, as part of the inaugural '2+2 dialogue' earlier this month.
However, a wide berth was given to trade issues despite animosity between both rising rising since last year.
This year, US President Donald Trump's administration has dragged India to the World Trade Organization multiple times over New Delhi's export-promotion schemes and restrictions on solar cell imports.
India, too, has lodged a case against steel and aluminium tariffs imposed by the US.
The predecessor to the current talks, 'India-US Strategic and Commercial Dialogue', had started in 2015. However, after two annual rounds, a decision was taken to carve out trade issues into a separate annual discussion - 'India-US Commercial Dialogue'.
While Commerce and Industry Minister Suresh Prabhu had gone to Washington DC in October last year the first edition of the trade talks, no plan for talks in 2018 has materialised so far, another official revealed.
Photograph: Carlo Allegri/Reuters