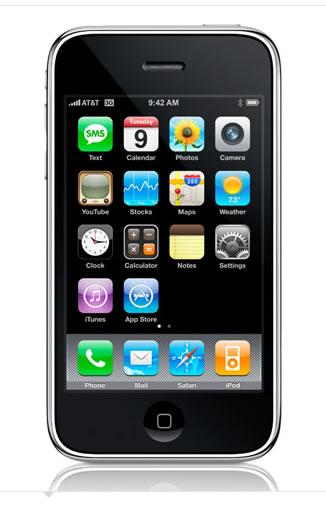 Apple Inc is working on the first of a new line of less-expensive iPhones that are half the size of its popular iPhone 4 model, according to a media report.
The
Wall Street Journal
reported that Apple is working on the first of a new line of less-expensive iPhones, while simultaneously undertaking an overhaul of applications for the devices, to accelerate sales of its smart phones amid growing competition.
The new phone - one of its code names is N97 – is tipped to be significantly lighter and about half the size of the current iPhone 4 and would be available to carriers at about half the price of the normal iPhones, said the report.
That would allow carriers to subsidise most or the entire retail price, putting the iPhone in the same mass-market price range as rival smart phones, it added.
Apple currently sells iPhones to carriers for $625 each on average. With carrier subsidies, consumers can buy iPhones for as little as $199 with a two-year contract.
iPhones are critical for Apple and generated 39 per cent of the company's $26.7 billion revenue in the latest quarter. As per analysts, iPhone sales are expected to grow by 7 million to 13 million units this year, as Apple began sales of the iPhone 4 through another operator, Verizon Wireless, last week.
The company sold 16.24 million iPhones in the quarter ended December 31, 2010.
The report said that Apple is also exploring a major revamp of its MobileMe online storage service. The service lets users store data in a central location and synchronise their calendars and contacts between their computers and devices.
Currently, MobileMe online has an individual annual subscription fee of $99, but Apple is considering making MobileMe a free service that would serve as a "locker" for personal memorabilia such as photos, music and videos, eliminating the need for devices to carry a lot of memory, said the report.