The new feature is up and running in Nagpur, Guwahati and Jodhpur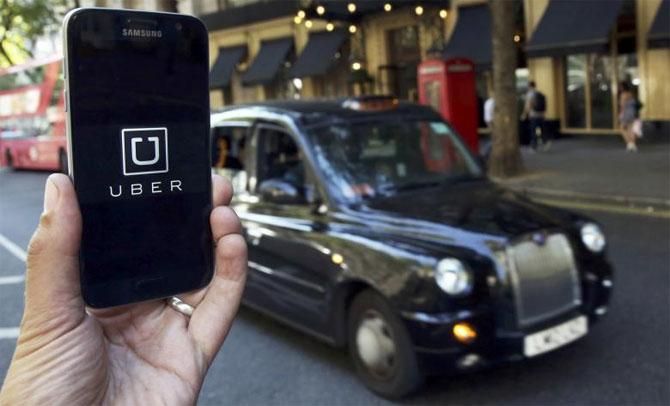 Ride-hailing service Uber is going beyond its well-to-do customer base in metros to target users of low-end mobile phones in smaller cities.
The company has introduced a web app, which will allow customers to request rides without installing the Uber app on their handphones and also allow them to make payment through cash. The new feature is up and running in Nagpur, Guwahati and Jodhpur, among other places.
"You can now request Uber straight from your phone - whether you have the Uber app or not," Uber wrote in a blog post. Uber doesn't only allow existing customers to make use of the new web-based service but also allows new users to sign up for its service.
Uber and its rival Ola have been engaged in a price war to win customers, often making their services a lot more affordable than using autorickshaws.
While these low fares might make their service accessible to millions, there was a bottleneck around getting potential customers to install the Uber app on their devices.
In India, a majority of the smartphones sell for less than Rs 10,000 and a sizeable chunk of those devices are ultra-low-end phones with inadequate storage and without essential features such as GPS and access to maps.
A January 2016 study by 9Apps, an android app distributor, says Indian smartphone users on average have 32 apps on their smartphones, which is lower than the world average of 42 apps. Also, most users don't download apps on their smartphones due to slow internet on second-generation networks in smaller towns.
Ola, which copied Uber's business model in India to tap first-time users for its on-demand service, had a website and a call centre that allowed users to book cabs before it scrapped this in favour of a smartphone app.
Uber, which came into India in 2013, has taken a top-down approach of first tapping higher-income users with access to credit cards before expanding its service with options such as cash payment.
By building a web app, Uber can potentially break into this market of low-end smartphone users in towns with patchy mobile internet access.
Users of low-end smartphones make up a significant chunk of online shoppers for India's largest e-commerce marketplace Flipkart to rethink its web strategy. The company's subsidiary, Myntra, said it saw sales jump 15 per cent after reintroducing its mobile and desktop websites.
After losing out to Alibaba-backed Didi Chuxing in China, Uber is on a mission to avoid the same outcome in India. While local rival Ola currently leads the market, Uber has put together a substantially larger war chest and is committed to winning customers by subsidising rides for customers and incentivising drivers to stay on its platform.
Photograph: Neil Hall/Reuters